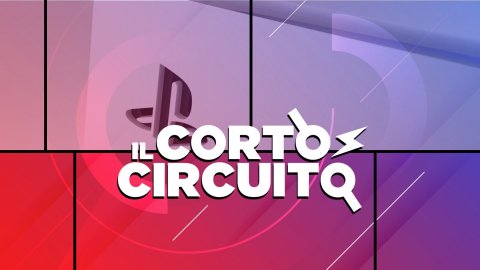 Il Cortocircuito returns this afternoon with a new appointment. Our historic weekly column live on Twitch will be broadcast from 17:00 to 18:30 in the company of Pierpaolo Greco, Alessio Pianesani and in connection Francesco Serino, forced home in quarantine.
Today's episode will focus on freewheeling chat about the events of the week, with a focus on some of the most interesting news released over the last few days. For example, we will discuss the issue of the backward graphic sector of Pokémon
Arceus Legends
, even compared to that of a 1999 game
from Digital
Foundry, and the financial results of Microsoft and the
Xbox
division.
Space also for the very hefty fine of AGCOM
at GameStop
for the sale of
PS5
in bundles, of Sega that definitively abandons the arcade sector and
Sony
's future plans and its Project Spartacus, the new subscription service that could compete with the Game Pass.
In short, current and very interesting topics, which will be discussed all together seamlessly. Finally, today the CCOFF will be back: the Cortocircuito Off, with the best YouTube comments.
Of course there will also be room for your questions and messages, which you can send in written or oral form, by subscribing to our Telegram group. We will broadcast as much of it live as possible!
You can follow the streaming within this news, in the dedicated box or directly on our Twitch channel, possibly using the official app on iOS and Android. Sign up for notifications of new videos!
Have you noticed any errors?