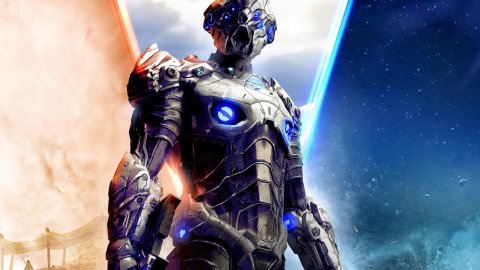 ELEX 2
We see this new trailer for ELEX 2 which shows the combat system in action, one of the most criticized aspects of the first episode. The movie begins with a brief introduction to what will be the dangers that will be faced in the game and then goes on to show the different techniques that can be used in battle, through fast gameplay sequences.
You can then fight hand to hand with sword and shield, using science fiction weapons, and you can also cast real spells. It all depends on how the player chooses to face the adventure.
The enemies will be of different types and will range from the members of the opposing factions, to the bandits up to the monsters created by the changed environment after the catastrophe, which shaped the setting.
As we said, in addition to publishing the trailer, THQ Nordic has also started pre-orders for the game.
The price of
the PC version is € 49.99, while that of the console versions is € 59.99.
ELEX 2 will be available starting March 1st 2022 on PC,
Xbox
One,
Xbox Series X
and S, PS4 and
PS5
.
Here are all the links to book it on your reference platform:
Elex 2 in the
PlayStation Store
Elex 2 in the Microsoft Store Elex 2 on Steam, GOG and
Epic Games Store
Have you noticed any errors?
---
Elex 2 Combat System Trailer Available
News video games 11 January 2022, 16:16
author: Hubert Sledziewski
THQ Nordic released a new trailer for Elex 2. The trailer shows the combat system from the upcoming RPG from Piranha Bytes.
A new trailer of Elexa 2 has hit the web today. The game's publisher, THQ Nordic, vigorously conducts the advertising campaign for the newest RPG from Piranha Bytes. This time we got a chance to take a look at the combat system. You can watch the trailer below.
At first glance, not much has changed. Like in the first part, we'll be able to use a wide range of spells and ranged and melee weapons - from swords, axes and bows to guns, rockets and chainsaws. Each weapon will work well in clashes with the enemy forces attacking the planet Magalan - if you learn to use it properly.
And if you're looking forward to March 1st, when Elex 2 is set to debut on PC, PS4, PS5, XOne and XSX|S, you'll be happy to hear the publisher's announcement from the company's Discord channel. Today, starting at 10 am PT, it will be possible to place pre-orders for the game on Steam. I'd also like to remind you that recently we've learned about its system requirements on PC.