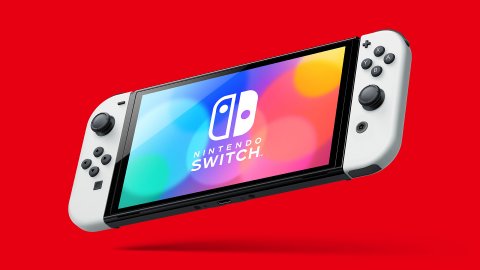 Nintendo Switch
According to VGChartz estimates,
Nintendo
Switch has sold more
PS1
units worldwide. All this took place at the end of the week 9-15 January 2022 (Sunday - Saturday). Specifically, Nintendo Switch would have reached 102.81 million units sold.
According to VGChartz, in the week of January 9-15, 2022, Nintendo Switch would have sold 341,662 units and thus reached the figure of 102.81 million units sold. This would have allowed it to exceed the 102.5 million units sold by PS1, the first
PlayStation
console. The Switch figure obviously includes the standard, Lite and OLED models added up.
This milestone makes Nintendo Switch the fifth best-selling console ever. In fourth place we find PS4 with 116.58 million units. Considering that Nintendo Switch is by no means near the end of its life cycle, we believe it can even surpass PlayStation 4.
Nintendo Switch OLED
According to VGChartz, Nintendo Switch would have sold 34.67 million in the US, 27.22 million in Europe and 23.43 million in Japan. In Europe, the largest sales appear to be located in France, with 6.11 million, followed by 5.93 million in Germany and 5.21 million in the UK.
Obviously, all these numbers are estimates, not official figures. Even if
they are in
accurate, they allow us to have an idea of ​​the order of magnitude of the success of the Switch and allow us to say that Nintendo's console is at least close to overtaking PS1. We will have to wait for official data to confirm this result.
Switch is also successful in Italy, as the most recent game sales ranking shows us.
Source Have you noticed any errors?
---
Nintendo Switch is $20 off for Amazon Prime members at Woot
It's not always easy to find deals for the Nintendo Switch, so this latest bargain might be worth a look. Woot is selling the blue-and-red LCD model for $280 to Amazon Prime members, or $20 below the official price. The company's return policy isn't the same as Amazon's, but you'll have until February 28th to take advantage of the discount.
Buy Switch at Woot - $280
In a sense, the hardware is almost incidental here. You're buying a Switch for the games, which now include many classics ranging from launch-era titles like Legend of Zelda: Breath of the Wild to the recent Metroid Dread. Popular third-party games like Fortnite are available, too. Still, Nintendo's system is a great fit if you want TV and handheld gaming from one device — or just want a console with a particularly kid-friendly game selection.
There aren't many catches, but they're worth noting. You won't find some blockbuster multi-platform games like the Call of Duty series, and the Switch's 2017-era processing power won't wow you like a PlayStation 5 or Xbox Series X might. We'd add that it's also a question of whether or not this is the right Switch for you — the Switch OLED offers markedly improved display quality, battery life and tabletop gaming for $350, while the $200 Switch Lite is a bargain if you're just interested in portable use. At $280, though, the standard LCD Switch represents a good balance between features and price.
Follow @EngadgetDeals on Twitter for the latest tech deals and buying advice.