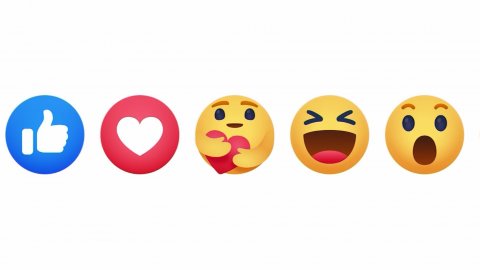 Activision Blizzard was about to be acquired by Facebook
It seems that
Activision Blizzard
was already evaluating other options before the proposed acquisition by
Microsoft
, including the possibility of being acquired by Facebook,
according to
what emerged from Bloomberg in these hours.
The question has emerged in following a first approach by Microsoft, or at least a sort of survey, which, however, has not had any development. In 2021, however, with Activision Blizzard in the midst of chaos and stocks plunging sharply, it appears that Kotick has convinced himself to do something, trying to test the ground for a possible acquisition.
Before resuming the contacts with Microsoft, it seems that the CEO of Activision Blizzard has evaluated at least two options: one of this was Meta, or the company previously known as Facebook. Activision Blizzard therefore went close to a possible acquisition by Meta, but apparently the agreements did not go to the bottom and the matter fell.
We do not know who the other company contacted was, but there seems to have been another possible proposal, before reconnecting with Microsoft and deciding to sell it to the Redmond giant. This, as we have seen, has not yet materialized: at the moment the proposal has been accepted, but the procedure will have to go through the assessments of various supervisory bodies in order to reach completion, which could only take place in late 2023. After that, Bobby Kotick will be leaving the company, reportedly.
Source Did you notice any errors?
---
How Microsoft Bought Activision Blizzard
How the Activision deal got done
Microsoft's $68.7 billion deal to buy Activision Blizzard is a blockbuster bid to transform the tech giant's present and its future. If completed, it would be Microsoft's largest-ever deal and the biggest all-cash acquisition in history. For such a momentous deal, it came together relatively quickly, we can report.
Microsoft seized on Activision's troubles. Last summer, Activision was dogged by accusations that senior executives ignored sexual harassment and discrimination in its workplace, a controversy that eventually engulfed its C.E.O., Bobby Kotick. The company faced pressure from all corners — including from Microsoft, which said its gaming division was reviewing its ties to Activision. But the tech giant kept in regular contact with Kotick.
In December, with Activision's stock down sharply, Microsoft reached out to Kotick with a takeover bid. Kotick dismissed the offer, but — eager to steer his beleaguered company to a safe home — told the software giant to come back with a better offer. Microsoft did, beginning a weekslong sprint to hammer out an agreement.
As part of its due diligence, Microsoft looked into the workplace accusations and determined that they were largely in the past, and that the controversy was manageable. That said, Kotick is expected to step down as Activision's chief once the deal closes.
It's a big bet on gaming and the internet. Almost immediately, adding Activision and its nearly 400 million monthly users would bolster Microsoft's position in the lucrative video game business as it competes against Sony and rising powers like Amazon and Apple. Some gamers, who were unhappy with Activision in recent years, said the deal could reverse a decline in the quality of the takeover target's games.
But longer term, Activision is meant to help Microsoft compete in the so-called metaverse, a union of online and virtual reality that companies have staked their futures on. (Facebook's parent company renamed itself Meta, after all.) Right now, the metaverse is mostly a buzzword, but Microsoft hopes that Activision's technical know-how and popularity will give it a leg up.
It's also a bet on avoiding antitrust scrutiny in Washington. Microsoft has largely escaped the recent rush to clamp down on tech giants like Amazon, Alphabet and Meta — until now. The company argues that, even after buying Activision, it would still be far smaller in video games than Sony or Tencent. And in a sign of its confidence in the deal, Microsoft will pay Activision up to $3 billion in breakup fees if regulators block the transaction. Microsoft expects the deal to take up to 18 months to close.
The Biden administration has been steadily increasing its antitrust enforcement efforts, with a focus on the tech industry. (More on that below.) Of particular interest is whether Microsoft will restrict some Activision titles, like Call of Duty, to Xbox, which could be viewed as anticompetitive; shares in Sony fell more than 10 percent on the deal news yesterday.
HERE'S WHAT'S HAPPENING
Bank of America and Morgan Stanley beat earnings expectations. Both Bank of America and Morgan Stanley benefited from higher investment banking fees; shares in the firms were up in premarket trading.
AT&T and Verizon delay 5G services near some airports. Two of America's biggest telecom companies will begin a long-delayed expansion of high-speed wireless service today, but they won't deploy it near some airports to avoid disrupting flight communications. Some international airlines still canceled flights to the U.S. over safety concerns.
New York's attorney general accuses the Trumps of fraud. In a court filing, Letitia James said the Trump Organization had repeatedly misrepresented property values to bolster profits, though it's unclear whether her lawyers will file a lawsuit against the former president and the company.
Puerto Rico will exit bankruptcy. A federal judge approved the territory's financial restructuring plan, which will cut its public debt by tens of billions of dollars. The approval comes nearly five years after Puerto Rico declared default, though critics worry the territory still faces a fiscal shortfall.
Beijing reportedly drafts new rules for tech giants. The Cyberspace Administration of China plans to require the country's big internet companies to get its permission before making investments or raising capital, Reuters reports. If approved, the rules would be the latest effort by Beijing to rein in China's tech industry.
Khan and Kanter team up
Two of the Biden administration's top trustbusters announced a new effort to toughen competition policy in Washington. Lina Khan, the chair of the F.T.C., and Jonathan Kanter, the head of antitrust at the Justice Department, said yesterday that they want to rewrite of rules for big mergers to "accurately reflect modern market realities and equip us to forcefully enforce the law against unlawful deals."
Tech deals take center stage in a rethink of antitrust rules. The review will focus on how the merger approval process applies to free services like Google and Facebook, where guidelines that concentrate on whether a deal increases costs to consumers are difficult to apply. It will also zero in on "killer acquisitions," in which large firms snap up smaller rivals to prevent them from growing into a threat, like the F.T.C. has accused Facebook of doing with Instagram in 2012 and WhatsApp in 2014.
Updated 
Jan. 19, 2022, 9:52 a.m. ET
The timing is noteworthy. The F.T.C. has already been reviewing guidelines for "vertical deals," or acquisitions of a supplier rather than a direct competitor. One prominent example of this approach is the Microsoft-Activision megadeal, announced a few hours before the Khan and Kanter news conference.
Nothing changes — yet. Deal makers weren't surprised by the Khan and Kanter announcement, given that the administration has indicated its intent to rein in corporate consolidation and President Biden has issued an executive order to this effect. Khan and Kanter said they hoped to release final guidelines by the end of the year. In the meantime, one way their agencies can more closely scrutinize mergers is by taking deals to court — and they have just given clues about where they might direct their attention.
Today, at 10 a.m. Eastern, Andrew and Kara Swisher will interview Lina Khan on CNBC Capital Exchange and for The Times's "Sway" podcast.
"There is real wage inflation everywhere in the economy — everywhere."
— David Solomon, the C.E.O. of Goldman Sachs, on how companies are paying more for talent, including at his bank. Goldman's latest earnings fell short of expectations, in part on higher compensation costs, which rose 33 percent last year.
Behind the bickering of tech billionaires
A warning from Jack Dorsey, the former Twitter chief and current Block C.E.O., that venture capitalists own "web3" has incited a war over the future of the internet among crypto enthusiasts. The fight comes as the industry is trying to convince politicians of the merits of web3, shorthand for a decentralized internet built on blockchain networks.
The feud has played out in tweets and memes that can be hard to follow for the uninitiated. DealBook's Ephrat Livni helps decipher the code here. A brief summary:
It's Dorsey vs. Andreessen: Dorsey's initial tweet late last month unleashed a torrent of web3 critiques, and drew the ire of Marc Andreessen of Andreessen Horowitz, one of the world's biggest crypto investors. Andreessen blocked Dorsey on Twitter, calling him out for "bad faith web3 takes." Andreessen's taunts, heavy on memes and sarcasm, have continued for weeks.
The bigger issue: What if web3 isn't all it is cracked up to be? Andreessen Horowitz's representatives in Washington are telling policymakers that a crypto-based internet can fix the problems of the current web, helping Americans "win the future" by giving them greater stakes in the tools they use. Venture capitalists, however, increasingly have huge stakes in this revolution and have bet billions on selling this vision, which critics like Dorsey say undermines crypto's democratic ethos.
'It's taxes or pitchforks'
More than 100 millionaires and billionaires say they want to pay higher taxes and are trying to persuade other rich people to do the same. In a letter to attendees of the World Economic Forum's annual meeting this week — traditionally held in Davos, Switzerland but virtual this year — they argue that higher taxes on the wealthy would address some of the inequities that the gathering tries to solve.
"We need to get the rich people to agree that this is not a sustainable system," Morris Pearl, the chairman of Patriotic Millionaires, a group that helped organize the letter, told DealBook. Pearl, who also signed the letter, is a former managing director of BlackRock.
The signatories wants to disrupt a disrupted Davos — and the tax status quo. Davos is where business and political leaders go to mingle, ski and discuss how to build a better world. But "if you're paying attention, you'll find that you're part of the problem," the letter reads. "Rich people are killing the goose that lays the golden egg," Pearl said.
Wage earners pay proportionately more tax than those with passive income. Pearl said that most wealthy people he meets "tend to agree" that the system is unfair, but come up with excuses for not changing it, including that the government doesn't spend money well. The Biden administration gave up on a proposed wealth tax last year after facing resistance. Such a tax could lift billions out of poverty, according to estimates by Pearl's group and others.
"To put it simply, restoring trust requires taxing the rich," the letter to Davos attendees reads. Noting that they have mostly grown wealthier during the pandemic, while many suffered, the signatories foresee an unhappy ending if changes aren't made: "It's taxes or pitchforks. Let's listen to history and choose wisely."
THE SPEED READ
Deals
TikTok's owner, ByteDance, is reportedly downsizing its prolific investment arm as it anticipates China to crack down on deals. (Bloomberg)
In SPAC news, Steven Mnuchin's investment firm put $150 million into a satellite imagery company going public via SPAC; a blank-check firm sponsored by Chamath Palihapitiya, under fire for his comments about Uyghurs in China, agreed to merge with a health care firm; and the investment firm Acorns terminated its $2.2 billion SPAC deal. (Bloomberg, FT, Reuters)
Policy
Inflation in Britain rose to a 30-year high, putting pressure on the Bank of England to raise interest rates. (FT)
In pandemic news: The Biden administration introduced its website for Americans to order at-home coronavirus tests, and Pfizer said its Covid pill appeared to be effective in treating the Omicron variant. (NYT, WSJ)
A top official at an E.U. financial regulator said the bloc should ban the most popular method of mining cryptocurrency over how much energy it uses. (FT)
Best of the rest
Vishal Garg has returned as Better.com's C.E.O., after stepping away following his firing of roughly 900 workers on Zoom. (NYT)
A profile of Jonathan Schiller, the co-founder of the embattled law firm Boies Schiller Flexner who is accused of driving away colleagues with an abrasive management style. (Insider)
Netflix is rolling out a huge lineup of new Korean-language shows to build on the success of "Squid Game." (Bloomberg)
"Who Torched the Pornhub Palace?" (Vanity Fair)
We'd like your feedback! Please email thoughts and suggestions to dealbook@nytimes.com.