D-Link COVR-1103: the mesh network with the discount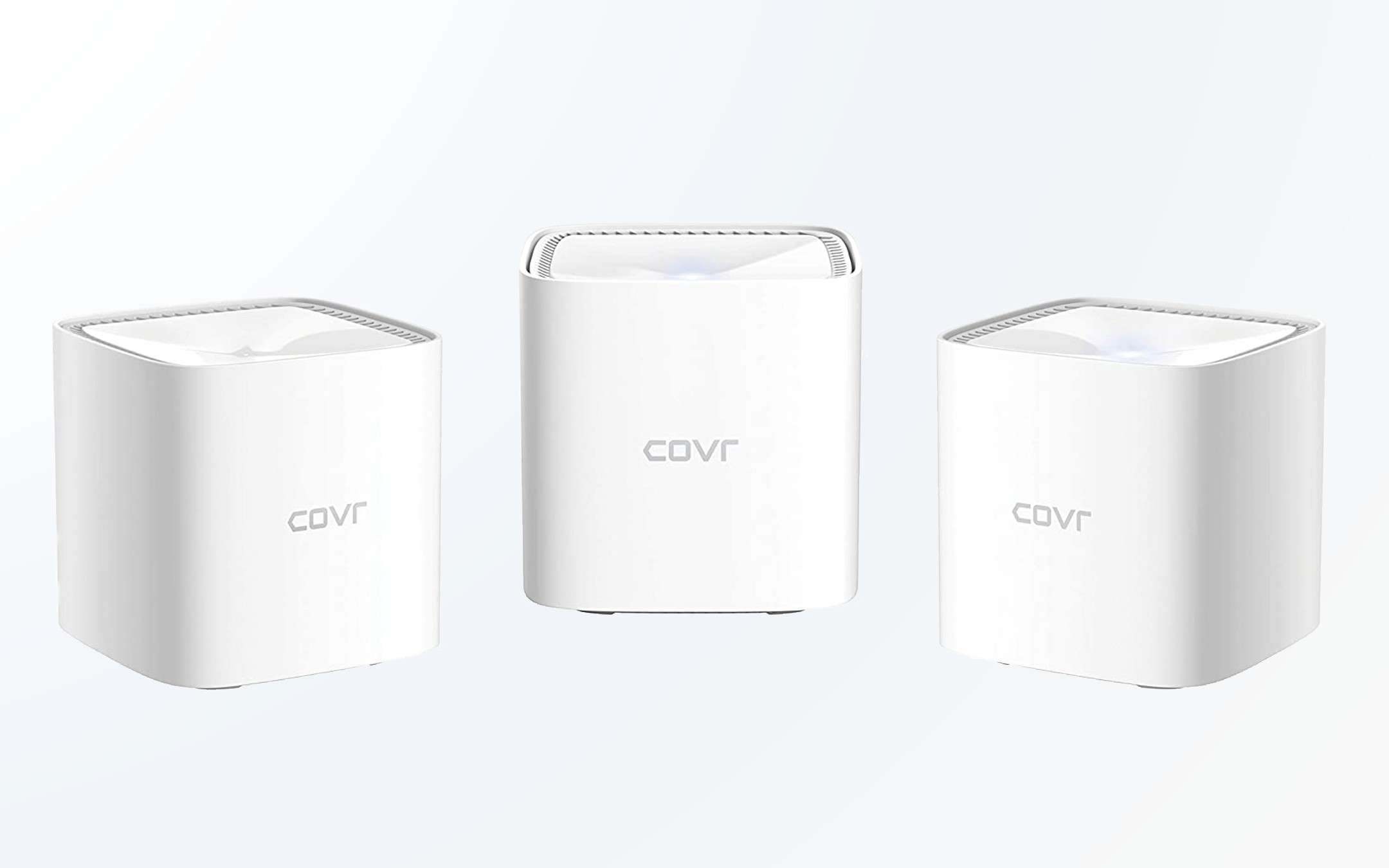 The D-Link Wifi coverage system, already in itself among the most convenient on the square, is available only for today at the price of 109.90 euros with a discount of 18% that allows access to a pack of 3 for an optimal coverage of the whole environment. Whether it is to bring the best possible reception to the office, or to cover all the rooms of a home, the COVR-1103 system represents a valid opportunity
at this price
.
COVR-1103, the mesh network smells of low cost
"Each Covr point", explains the group, "supports high performance dual band Wireless AC Wave 2 with MU-MIMO technology and combined speeds of up to 1.2 Gbps". The combined use of the three elements allows you to create a mesh network with coverage up to 464 square meters, but the addition of additional elements can clearly allow future extensions without having to intervene in any way either at the cabling or at the software level.
D-Link COVR-1103 AC1200 dual-band Wi-Fi system
As you move between the premises, your pc,
tablet or smartphone
will connect to the network with greater coverage, optimizing network performance moment by moment. The maximum upstream speed is equal to 1200 megabits per second, while internal communications are guaranteed by WPA3 encryption to keep the information safe from prying access.