Pokémon Presents: new announcements tomorrow, February 26; the details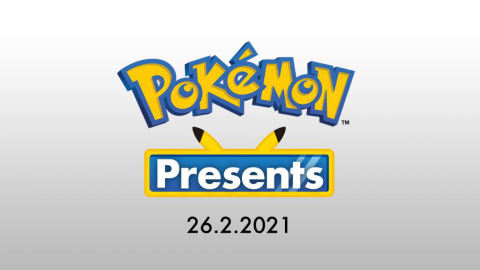 Pokémon Presents
Pokémon Italy, through its official Twitter profile, has revealed to the players of the Boot that tomorrow, February 26, 2021, a new Pokémon Presents will be broadcast on YouTube, precisely at 16:00 (Italian time). What will be presented?
For the moment we have no official information. As you can see below, only the day and time was shared. Obviously, with the arrival of Pokémon Day on February 27, we expect Pokémon Company to have great news for all of us. Speaking precisely of the videogame side of the saga, the rumors and leaks now give for certain the arrival of Pokémon Pearl and Pokémon Diamond Remake.
Even if we want to take this information for good, however, we do not know how GameFreak has decided to approach a
Nintendo
Switch version of Pokémon Pearl and Pokémon Diamond. It could be a graphic makeover that remains faithful in terms of gameplay to the original version, or it could have undergone a revolution similar to what was proposed with Pokémon Let's Go, Pikachu! and Pokémon Let's Go, Eevee !.
For now it's just speculation, so it's not very useful to talk about it as we will only have to wait 24 hours before we find out the truth. We also expect to see something from Pokémon Unite, the
League of Legends
-style MOBA developed by TiMi (Tencent).
We also know that this Pokémon Presents will last around 20 minutes: a fairly compact and dense event awaits us. . Obviously we will follow the event on Twitch: you can keep us company to discover all the news together. On Saturday, there will also be some events dedicated to Pokémon on the occasion of Pokémon Day.
Pokémon turn 25, collectible cards go wild on Twitch.
---
Pokémon Presents 2021: Start Time and How to Watch Stream Online
To cap off Pokémon Week 2021, The Pokémon Company is getting ready for a special online presentation to deliver news all about the franchise.
Pokémon is celebrating its 25th anniversary in 2021 so TPC will want to pull out all the stops. They've recruited mega artists like Katy Perry and Post Malone to deliver music based on the franchise, have brought Pokémon cards and toys to McDonald's and released new wacky apparel.
However, most fans want to know what's in the gaming future of Pokémon. We already know New Pokémon Snap is on the horizon, but the question of if we will see a main Pokémon adventure in 2021 remains.
Rumors have been flying, but The Pokémon Company announced a brand new Pokémon Presents that will deliver information on all things Pokémon. If you're looking to watch the stream, here's everything you need to know.
The Pokemon CompanyPOKEMON STREAM START TIME
The next Pokémon stream will start Friday, February 26, at 10 a.m. EDT.
The Pokémon Company confirmed that the presentation will be approximately 20 minutes long.
HOW TO WATCH THE POKEMON STREAM ONLINE
Looking for Friday's stream isn't that difficult if you're following the official Pokémon channels.
The first is through the official Pokémon YouTube channel. Fans can watch it on their laptops or via the YouTube app on their smartphones. Every gaming console, including PS4, PS5 Xbox One, Xbox Series X/S and Nintendo Switch, has a YouTube app that players can watch from.
Twitch is another way to watch the Pokemon Presents stream. The Twitch app is also available on smartphones, as well as PS4, PS5, Xbox Series X/S and Xbox One. Unfortunately, Nintendo Switch does not have this app.
WHAT TO EXPECT
So what can we expect from Friday's stream? The online rumors have fans revving to see remakes of the Diamond and Pearl games. It's been quite some time since trainers have traveled to the Sinnoh region, 13 years to be exact, and after the success of the Gen 3 remakes, it seems likely that Pokémon will be going back to Gen 4.
There's also the smallest possibility we can get a new generation teaser for 2022. It's been two years since Gen 8 was introduced, so it seems like it'll be too soon for Gen 9. Those hoping for something crazy on Friday can possibly set their sights on new Pokémon, but we somehow doubt that will come to fruition.
Pokémon Day is officially on Saturday, so we can expect some news and updates for various Pokémon games like Pokémon Go. With a 20-minute time slot, The Pokémon Company could announce a lot on Friday, but we suggest keeping the expectations low and simply hoping for the best.
What do you think will be shown during the latest Pokémon Presents? Let us know in the comments section.