PS5 and PS4: PlayStation Network issues of February 28 confirmed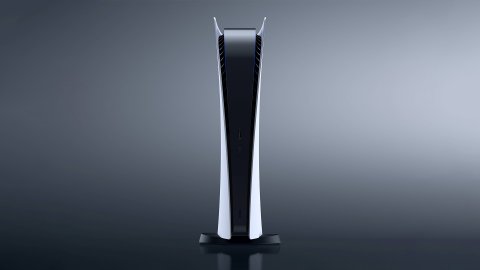 PS5 and PS4
According to the official
PlayStation
Status website, parts of the PlayStation Network are having some problems on the PS5, PS4,
PS3
and PS Vita platforms. Specifically, the official site states that "You may have difficulty launching games, apps or network functions. We are trying to fix this quickly. Thanks for your patience." The most recent update is yesterday, February 27, 2021, precisely at 00:33. It seems therefore that the problems still persist after more than 24 hours.
The main problems are related to the use of games and social elements. Account management, PlayStation Now, PlayStation Video, PlayStation Store and PlayStation Music are not experiencing any problems and should
be able to
use them without limitations, according to
Sony
's official website. Comicbook.com, however, reports some reports that there are problems with purchases and downloads of games via the PlayStation Store of
PS5 and PS4
.
At the time of writing, however, it is not clear how serious the problem is of the PlayStation Network and how soon Sony will release a new update of the PlayStation Status website. For the moment, the PlayStation social channels have not indicated information about it, so everything will probably be solved "in silence". Your best bet is to wait for the troubleshooting and check the PlayStation Status site regularly. Tell us, have you experienced difficulties playing
on PS5 and
/ or PS4?
Let's move on to some good news though; PS5 lands in Ancient Rome: Caligula LXXV has finally bought the console.
Source
---
PS4 and PS5 owners can get Final Fantasy VII Remake for free with PlayStation Plus in March
Final Fantasy VII Remake, the modern retelling of the 1997 PlayStation classic, will be free for PlayStation Plus subscribers beginning March 2nd. It is important to note the PS4 version of Final Fantasy VII Remake available for users with an active PS Plus subscription will not be able to receive a PS5 digital version of the game, which was announced yesterday at Sony's State of Play event.
Final Fantasy VII Remake launched last April exclusively on PlayStation 4 and serves as the first of an unknown number of entries in an episodic retelling of the original game. The game is also backward compatible on PlayStation 5, but yesterday's State of Play confirmed that a next-gen version of the game will release on June 10th and will take full advantage of Sony's next-gen console, with faster loading times, different graphical mode options, and a new episode focusing on the character Yuffie.
Other games eligible for download next month include the PS4 versions of Farpoint and Remnant: From the Ashes. Also coming to PS Plus is a digital copy of Maquette, which is a new game launching on PS5 on March 2nd. Destruction AllStars, one of the new PS5 titles released this year, will also be free until April 5th.