Elden Ring: Trailer or info by the end of March, says Jeff Grubb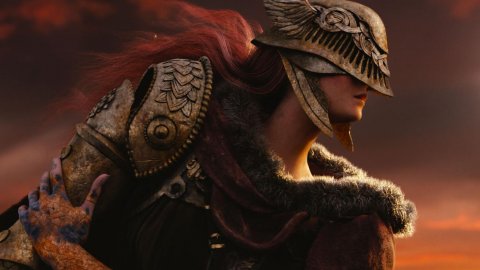 Elden Ring
Elden Ring will return to be seen, or in any case will be at the center of a trailer or new information, by the end of March 2021, according to the journalist Jeff Grubb of VentureBeat, who in his spare time often plays the role of the insider, revealing himself to sometimes very reliable and other times less, to tell the truth.
In any case, his voice adds to a series of rumors that point to a new presentation of Elden Ring shortly, considering also ex-GameInformer Imran Khan has reported in recent days with confidence that we will receive information before E3 2021 on the new From Software title.
In Grubb's case, the circle tightens further and the new presentation appears to be definitely close, given that there is talk of an event by the end of March, or in the coming weeks. "Several sources make me sure that we will know something about Elden Ring by the end of March", said the journalist in the podcast "GamesBeat Decides" in the past few hours.
Obviously it is difficult to unbalance in such a situation , strongly complicated by
Covid
-19 which can change programs at the last moment, but it seems that there are materials and information ready for some time now and that the mysterious sources of Grubb have seen these documents ready to be disclosed.
There is the possibility that everything will be postponed to April, but according to Grubb in any case, there shouldn't be much left now and it is quite certain that Elden Ring will
be able to
show itself, or at least be the protagonist of new information, by the end of March 2021. D ' on the other hand, a few days ago the official website of the game had unveiled the PEGI classification, which led many to think of an upcoming trailer for Elden Ring, which continues to be one of the most anticipated titles. i ever despite it has hardly ever been seen since its distant announcement at E3 2019.
Elden Ring could return to show itself by March 2021 Source
---
Elden Ring news reportedly coming out in March, will we get a release date soon?
February 27, 2021 9:08 AM EST
Elden Ring has been one of the most anticipated games ever since its reveal at E3 2019. The game, which is being developed in collaboration with George R.R Martin, is going to be the latest addition to the Soulsborne franchise. The collaboration significantly boosted the popularity of the game, with a large number of non-gamers showing their interest in the game. However, much to the disappointment of fans, From Software has been pretty silent about the game. At one point it was being even speculated that the game has been canceled. While From Software debunked such rumors, fans are still waiting for more information about the game.
A recent rumor suggests that more info about the game will be coming out in March. This comes from prominent game journalist Jeff Grubb, who has been quite accurate with his leaks so far. In the latest edition of his GamesBeat Decides podcast, he mentions that his sources confirm that Elden Ring info will be out by end of March. He goes on to state that while he is pretty confident about this, it might slip into April. However, he further reassures that fans won't have to wait a lot for it. What this information is, isn't reveal either.
His friend Mike further corroborates this info by stating that he also thinks more information will be out pretty soon. However, considering it's the game industry, anything might happen. That being said, he claims that there is absolutely no way "we get past E3 without seeing this[Elden Ring]". Considering Jeff's past record, this can be trusted to quite an extent. Fans are already getting quite impatient with the game. From Twitter users attempting magical rituals to summon information about the game to fans lashing out at From Software in general, fans are seemingly not able to wait any longer. Whether their long wait ends in March remains to be seen.
Elden Ring is slated to release on PC, PS4, and Xbox One.