Nintendo Switch Pro: several analysts do not think it will be released in 2021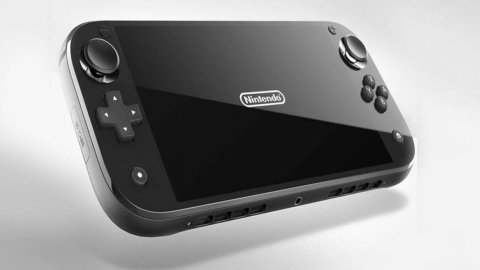 Nintendo Switch Pro
According to several market analysts interviewed by IGN,
Nintendo Switch Pro
may not come out in 2021. The opinions collected, in fact, are divergent, but most of them, and among them
there is also
the famous Michael Patcher of Wedbush Securities, believe that the new version of the Nintendo console will not see the light soon.
Nintendo is famous for having always proposed expansions or new models for its consoles over the years. From the memory module for the Nintendo 64, to the various XL, 2DS or other models, the big N has almost always revamped its machines throughout their life.
For Serkan Toto from Kantan Games Nintendo Switch Pro is coming in the second half of 2021. "In 2020, the Nintendo president did not want to produce a Pro model. I think business was going so well that Nintendo didn't need a new Pro model. Today, the momentum is still there, but I think after four years after launch it's time for a refresh. I think we will have a Pro model in the second half of 2021 and, like the Lite model that launched with a new Zelda, the Pro will also come with a blockbuster. The key to the offering it will be 4k support. I know that nobody wants to see Pikachu in 4K, but Zelda and other games would be much better at high resolution. "
Wedbush Securities analyst Michael Pachter doesn't think 2021 is the right time yet, but is aiming for next year. "Nintendo doesn't need a new model, as the current Switch sells very well. Probably, it will introduce a new model when it cuts the price of the old one. Or, it will keep the Switch Lite, cut the price of that, and the
Switch Pro will
replace the classic model at 299. $. For this year, I hang for a no, mainly because they have been out of stock for a long time and have only recently decided to increase production. In spite of everything, I am sure we will see a new model next year. "
The most negative is David Cole of DFC Intelligence: "I think the arrival of a new console from Nintendo in 2021 is unlikely. However, there may be some changes to the existing Switch. If that's enough to call it a new" system "or even a Switch Pro, I don't know."
What do you think?
Source
---
The Nintendo Switch Is Holding Back Games Like 'Pokémon Legends: Arceus'
Pokemon Legends
Nintendo
This week in a new Pokémon event, Nintendo rolled out the game that everyone has been waiting two decades for, an open world Pokémon title. It's called Pokémon Legends: Arceus, and while we don't know the full scope of it, we know that it features some basic things that players have been hoping for, an open world where you can sneak up on a wild Pokémon, throw a ball, and get to battling in real-time.
A lot of comparisons were made between Pokémon Legends and Breath of the Wild, as the games share similar landscapes and even trailer shots, at times, but I've watched this reveal a few times now and I can't shake the feeling that it just looks….bad.
I don't mean the concept of an open world Pokémon game is bad, I mean it literally looks bad, and at this point, the Nintendo Switch is really starting to show its age. The Switch is effectively two generations behind Sony and Microsoft now in terms of power, and while no, it doesn't need to match Series X and PS5 and has done just fine not focusing on power, there's a limit to that. And we are very clearly at that limit. Hell, Nintendo is even getting lapped by mobile games like Genshin Impact in terms of visuals.
Pokemon Legends
Nintendo
Games like Breath of the Wild or Mario Odyssey or Animal Crossing are able to hide the Switch's graphical shortcomings to some extent through cartoony graphics or art design. Breath of the Wild is a beautiful game despite the Switch's lack of power, but despite the comparison to Legends here, I absolutely don't see that same kind of carryover. Legends just looks painfully dated and low quality in terms of graphics, with blurry textures and sparse landscapes dotted by fuzzy trees. It's missing that key ingredient that made BOTW gorgeous despite the Switch's power, and the style just doesn't work here.
Nintendo enthusiasts often give Nintendo a pass for graphics, which I understand, but I certainly don't think its games would be hurt by investing more into getting the Switch up to speed with its competitors, or at least being able to see them on the horizon. Why can't we have a Pokémon game with gorgeous landscapes like Assassin's Creed Valhalla or The Witcher 3, even if the animation style is different? But this? This is…bad.
Pokemon Legends
Nintendo
I don't think I'm alone here. After the debut of Pokémon Legends: Arceus, "Switch Pro" started immediately trending on Twitter, as players seem to think it's time for the Switch to get a power upgrade, as the base system is now clearly starting to show its age after four years. There's talk that we could see the Switch Pro or Super Nintendo Switch or whatever you want to call it this fall, but that's not a guarantee, nor do we know what its specs might be when it does get here. Again, no one is expecting PS5 and Series X parity, or even close, especially with Nintendo's continued focus on portability. But we're at a point where enthusiasm for even anticipated new games is dampened by the Switch's age and capabilities, and it's time for a change. We'll see what happens in the next few months here.
Follow me on Twitter, YouTube, Facebook and Instagram. Pick up my sci-fi novels the Herokiller series, and The Earthborn Trilogy, which is also on audiobook.