Nintendo Switch Pro is "like a PS4 with DLSS and better CPU" to insiders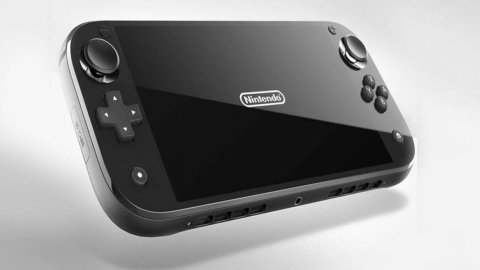 A new leak of information dedicated to the alleged new game machine of the Big N has been reported through Reddit: we are clearly talking about
Nintendo Switch Pro
or, as it was defined on Reddit, Super Nintendo Switch. The sources of the leak are Z0m3le and NatetheHate, two ResetEra leakers considered fairly reliable. According to reports, Nintendo Switch Pro is "like
PS4
with DLSS and a better CPU".
Let's see all the details of what has been revealed. First of all, it is said that a configuration file was found inside a Switch game. Inside it was possible to find a third configuration for a game. This is an additional configuration compared to the portable version and the docked version. This third configuration, which should therefore be that of Nintendo Switch Pro, aimed at a rendering resolution of 1440p: the docked version stopped at 720p instead.
It is then said that we can consider Nintendo Switch Pro as equal to a "PS4 with DLSS and a better CPU". This is a great way, according to the insiders, to understand what are the potential of the new console of the Kyoto company. This potential new console is claimed to use "Ampere,
so it is
much more advanced than an AMD GPU that was released in 2011. A decade of GPU technology advancements and PS4-level performance is something we can do." be happy ".
The idea is therefore that Nintendo
Switch Pro will be
a much more powerful console than the models currently in circulation. As always, we remind you that these are speculations and rumors, not official information. As for the release date,
several analysts do
n't think it will come out in 2021.
Source