LG Gram, at this price point is a great deal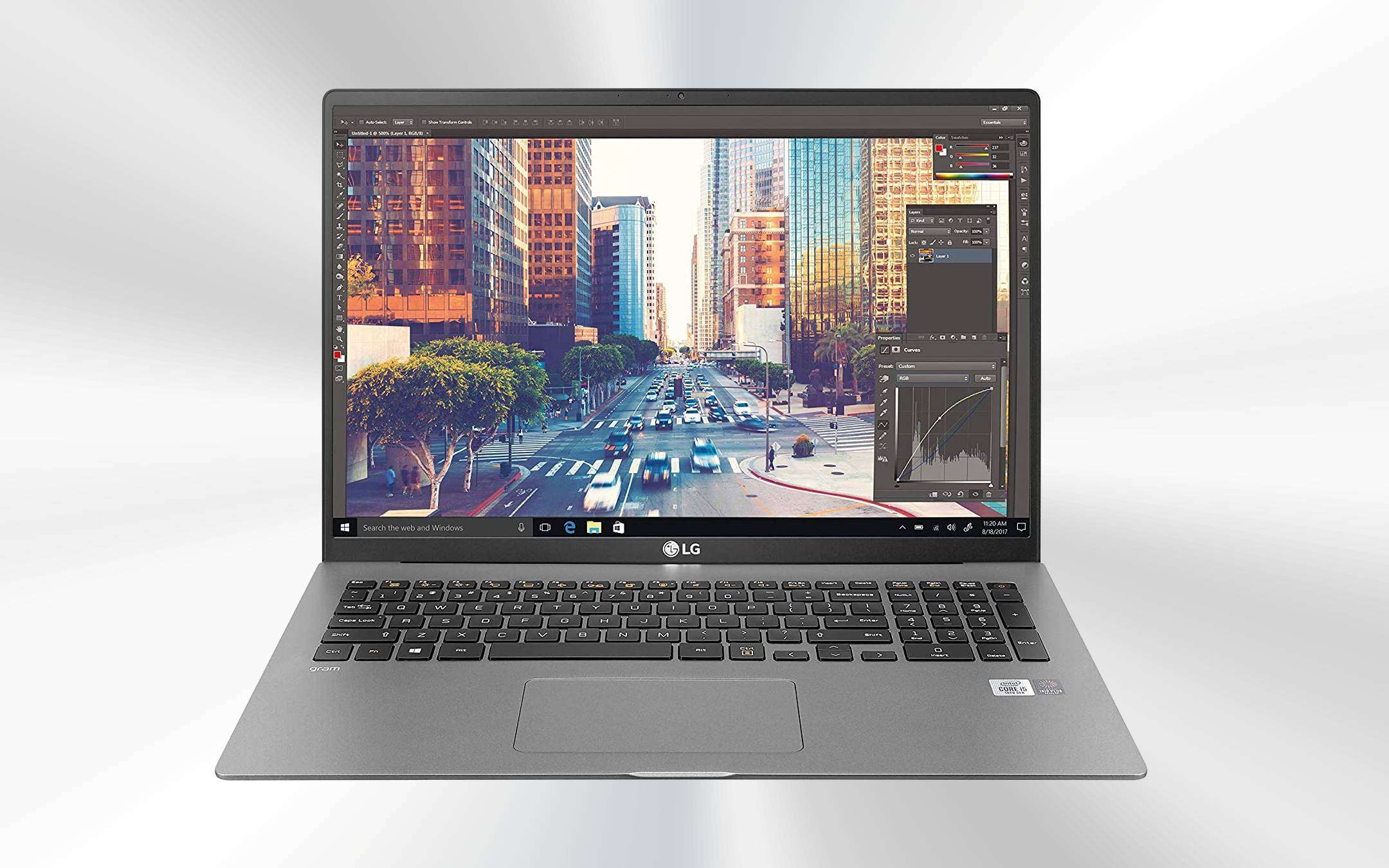 Those who have
waited for Amazon's Black Friday to capture the best opportunity in the laptop world cannot fail to notice the discount that LG has provided on its LG Gram notebook range. In fact, these are high-profile devices that, on the occasion of these pre-Christmas discounts, see the price fall by 28% (17 "model) and 25% (15.6" model). These are cuts that result in net savings of
up to 50
0 euros, therefore real opportunities for those looking for a high-quality laptop to rely on for study or work.
LG Gram, Black Friday opportunity
The highest caliber model, the LG Gram 17Z90N, has a 17 ″ QHD 16:10 display with 2560: 1600 definition, 16GB of RAM, 512GB SSD and all based on Intel Core i7-1065G7 . Extremely thick specifications, in short, in a magnesium alloy and NanoCarbon chassis, with an 80Wh battery to offer up to 17 hours of autonomy. The price in this case is equal to 1299.99 euros 1799 euros.
The younger brother is the LG Gram 15Z90N with 15.6-inch diagonal Full HD IPS with 1920 × definition 1080 based on Intel Core i5-1035G7: it has 8GB of DDR4 RAM and comes with a 356GB SSD. Also in this case the battery is 80Wh to guarantee an autonomy of up to 18.5 hours. in this case it is a device that takes a step back in terms of specifications, but at the same time takes two steps back in terms of price: it is available right now for € 899.99 € 1199.99.
Both models boast military certification MIL-STD 810 G, a standard that rewards the resistance of the device and guarantees its best durability over time and under the blows of external stresses. In both cases, moreover, the purchase can also be made using the credit available on the Teacher's Card.