Halo Wars 3 is not "in the plans" of 343 Industries, for the moment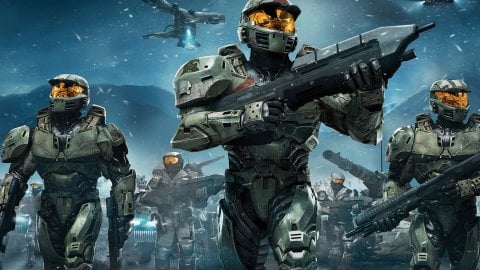 Halo is best known as a first person shooter, but don't forget the existence of Halo Wars, a real-time strategy game. This spin-off is very popular, especially the second chapter. Will there ever be a Halo Wars 3? Maybe yes, but that's not currently in 343 Industries 'plans.
343 Industries' John Junyszek said the company "currently has no plans for additional content for Halo Wars 2, including updates, patches for balance, new platform release or a new game in the series. However, we will continue to monitor the game to make sure everything is working as it should. " As you can read, Halo Wars 3 is not officially
in development and
there are no plans for it.
John Junyszek then goes on to say: "Yes, I used the word" currently "because it is the truth: as of today there are no plans to resume work on Halo Wars 2 and we are not working on a new game in the series. But we will not specifically say that there is no possibility of this happening, because we do not know what will happen in the future. " As always in these cases, the team has therefore not completely abandoned the IP or a possible Halo Wars 3, but simply declares that it is in no way their priority.
Why Halo Wars 3 does not care for 343 Industries? For the moment the team is working on Halo Infinite and there is no shortage of ideas and inspiration for the
Master Chief Collection
. 343 Industries does not have the time and resources to devote even to such a project.
We also point out that Halo and Tesla may collaborate in the future for Cybertruck, for Aaron Greenberg.
Source