Halo, new game in development and not Halo Infinite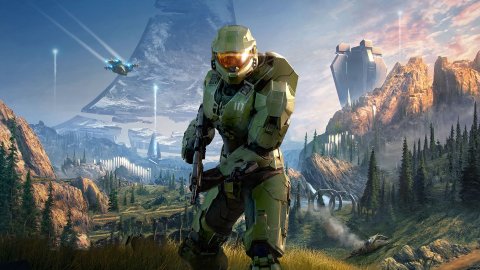 According to job announcements posted by
Microsoft
, there is a new Halo in development at 343 Industries, different from Halo Infinite. The description of the advertisement, which is looking for the figure of a producer, leaves no room for many doubts:
"343 Industries is looking for a producer to help in the development of a new project set in the Halo universe . This is your chance to work on one of the most exciting and creative intellectual properties in the industry, on one of the most talented teams. "
That Halo Infinite is not being talked about is pretty obvious, since now the new chapter of the main saga is practically over and it is difficult to think that it needs a producer. Moreover, if we were talking about a game already announced Microsoft would not have big problems naming it.
It should also be said that the announcement is looking for an expert figure, who already has experience in developing triple A games for current generation consoles,
so it is
not conceivable that we are talking about other types of projects.
What could it be? Old rumors suggest it could be Halo Wars 3, the series of real-time strategy games taken from the franchise.
There is also
talk of a spin off that follows the events of the Fireteam Osiris of Halo 5: Guardians, which could always be an FPS. Be that as it may, at this stage it is only unconfirmed hypotheses. To learn more, all that remains is to wait for official announcements, which will probably arrive after the launch of Halo Infinite.
Source