Burnout Paradise Remastered for Nintendo Switch: Electronic Arts has reduced the price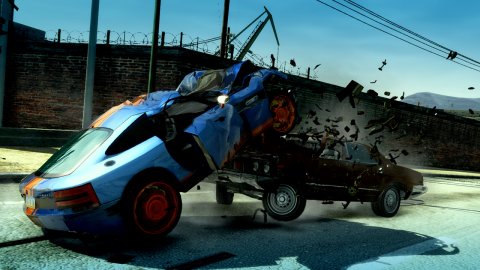 Electronic Arts
has reduced the price of Burnout Paradise Remastered
for Nintendo Switch
without too much fanfare. The cut was clear: 40% less. It should be noted that this is not a special offer, but the new actual price.
Probably the original price of € 49.99 was considered a bit too high by most gamers, too. because we are talking about a game that dates back twelve years. It is therefore currently possible
to buy it
on Nintendo eShop for € 29.99, a much more reasonable figure.
It is not
clear when the price cut took place, because Electronic Arts has never officially communicated it. He evidently didn't want to upset those who paid full price for the game, who we imagine will feel slightly cheated by this sudden decision.
Before leaving we remind you that if you want more information about the game, you can read our review of Burnout Paradise Remastered, about which we wrote:
Burnout Paradise arrives on Nintendo Switch with undue delay. Unfortunately, some small stale design choices do not allow it to compete anymore with the great rival Forza Horizon, but the title of the former Criterion is still able to make everyone understand why, the game, had such extraordinary success when it arrived. on the market. The unjustified and unjustifiable choice of infamous price to which, were it not for what we are now used to, we would hardly have believed.
Source