Amazon eero: one or three? No problem, both kits are on offer!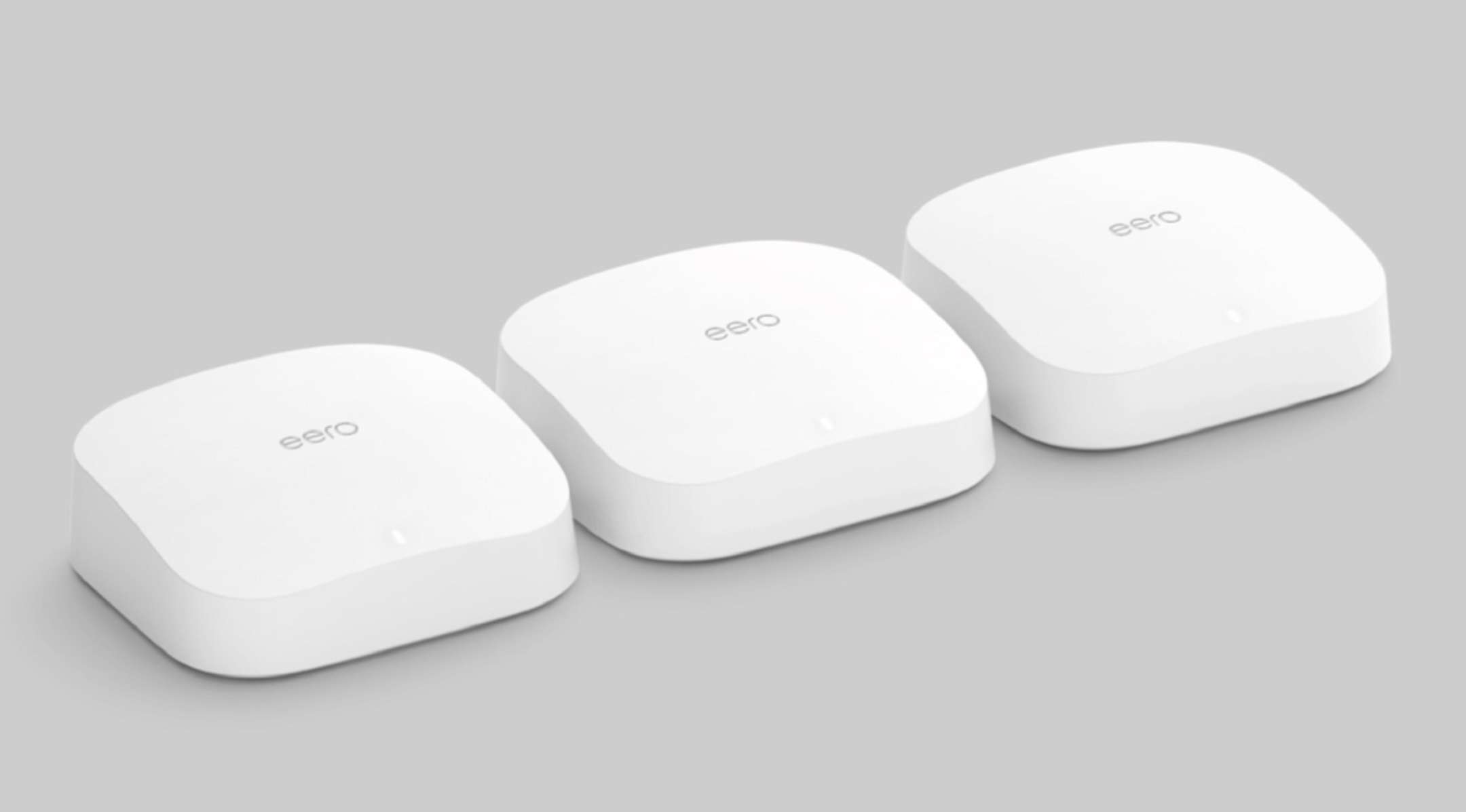 There are many ways to build a home mesh Wi-Fi system, but almost none are as good as Amazon eero. Already in itself it has a lower price than the average, but today
it is possible to
buy this device at an even lower price thanks to a 30% discount on the list price. With the same discount you can buy both one and the advantageous 3-piece kit.
Amazon eero: the power of the Wi-Fi connection in a small device
eero is a router system and satellites that allows to obtain a great wireless signal strength, allowing to generate a WiFi Mesh network. A single eero device covers an area of ​​up to 140 m² and can be added to any eero Wi-Fi system to increase its range and areas covered. Three devices, on the other hand, cover an area equal to 460 m².
Everything is easily manageable both through Amazon Alexa and
Apple
HomeKit and through the handy eero application with which you can see what is happening on the network, the use of devices, sharing the network with friends and pausing the Internet.
As for the technical characteristics, here we are really at the forefront: the eero router is equipped with dual-band Wi-Fi connection, 2.4 GHz and 5 GHz simultaneously, 2 × 2 MU-MIMO, beamforming, IEEE 802.11 a / b / g / n / ac and is suitable for network connections up to 550 Mbps (The 3-pack is ideal for Internet up to 350 Mbps). The beating heart of the device is composed of a 700 MHz quad-core processor, 512 MB of RAM and 4 GB flash memory.
With Bluetooth 5.0 and a security system equipped with WPA2 encryption, family profiles, DHCP, IPv6, NAT, VPN Passthrough, UPnP, static IP and port forwarding, this fantastic router can be yours for the price of 76 euros instead of 109 euros. The 3-piece kit, on the other hand, is available at a price of 195.00 euros instead of 279.00 euros.