Xbox Series X | S: backward compatibility news coming soon, Microsoft confirms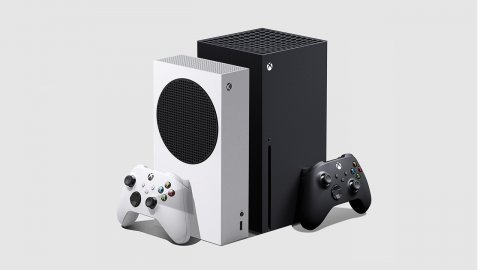 Xbox Series X
| S will be the protagonist of some interesting news coming next week and related to backward compatibility, with some probable technical updates on the functionality of the console in question, now in this regard
there is also
confirmation from
Microsoft
.
The issue had already emerged a few days ago when the YouTube channel "ElAnalistadeBits", quite well known at this point for its technical analysis and graphical comparisons, announced "big news" for Xbox Series
X and Series S
scheduled for next week, suggesting that these could concern the backward compatibility of consoles.
The confirmation came from the podcast of Larry "Major Nelson" Hryb, or an official source of Microsoft, which hosted the Xbox Series X hardware development manager | S, Jason Ronald. The man with the legendary beard said that the team has listened to user feedback and worked out some changes that will soon be applied to the system software of consoles.
Requests include extending the Quick Resume to a greater amount of games, since at the moment the system still does not work on 100% of the titles also due to the different data management by some titles (such as those that have to connect to external servers to retrieve some data, in addition of course to multiplayer games whose games cannot be "frozen" at will).
However, an important element that should be unveiled next week apparently relates to backward compatibility, which is expected to receive some improvements in the coming days. According to the first rumor, these innovations should be presented on February 17 but
it is not
clear what it can be: many point to the possibility of automatically applying 60 fps to titles that originally travel at lower frame-rates, but at moment is just a guess.
Source