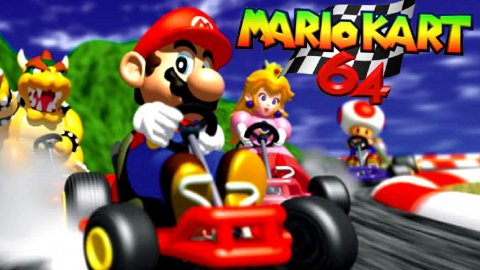 According to The Verge, an Edge extension for the
Microsoft
Store allowed copies of classic
Nintendo
games, such as Mario Kart 64
and Super Mario
Bros, as well as games such as Sonic the Hedgehog, Pac-Man and Tetris. Even Microsoft-owned Minecraft was available in this way.
The developers who made this extension for the Microsoft Store were reported not to be owned by Microsoft, Nintendo or any other third party related to the titles involved . The product pages of these games have been removed, but through some user reviews it was possible to understand that the pages were available since last October: simply no one had noticed and the news had not circulated.
Furthermore, according to an image showing a tweet that is no longer available, the official Twitter account of Microsoft Edge Dev would also have shared this extension. However, we cannot confirm that this is a true image. A user, known as @olynative on Twitter, was able to download the Mario Kart 64 extension and was able to see that it downloaded a ROM of the game. Some of the product pages specified that it was not an official product and that the graphics, games and multimedia contents were the property of their respective owners, but it is obvious that a sentence of this type
is not enough
to make everything legal.
As mentioned, however, the problem was solved by eliminating the pages. We wonder if others will try a similar approach.
Finally, we remind you that Microsoft will buy Bethesda through Vault, a subsidiary that will give freedom to the studios.
window.twttr = (function (d, s, id) {var js, fjs = d.getElementsByTagName (s) [0], t = window.twttr || {}; if (d.getElementById (id)) return t; js = d.createElement (s); js.id = id; js.src = "https://platform.twitter.com/widgets.js"; fjs.parentNode.insertBefore (js, fjs); t._e = []; t.ready = function (f) {t._e.push (f);}; return t;} (document, "script", "twitter-wjs")); twttr.ready (function (twttr) {twttr.widgets.createTweet ('1360343707845726208', document.getElementById ('tw_1360343707845726208'));});
Source