Logitech G305: Wireless Gaming Mouse on super offer (-22%)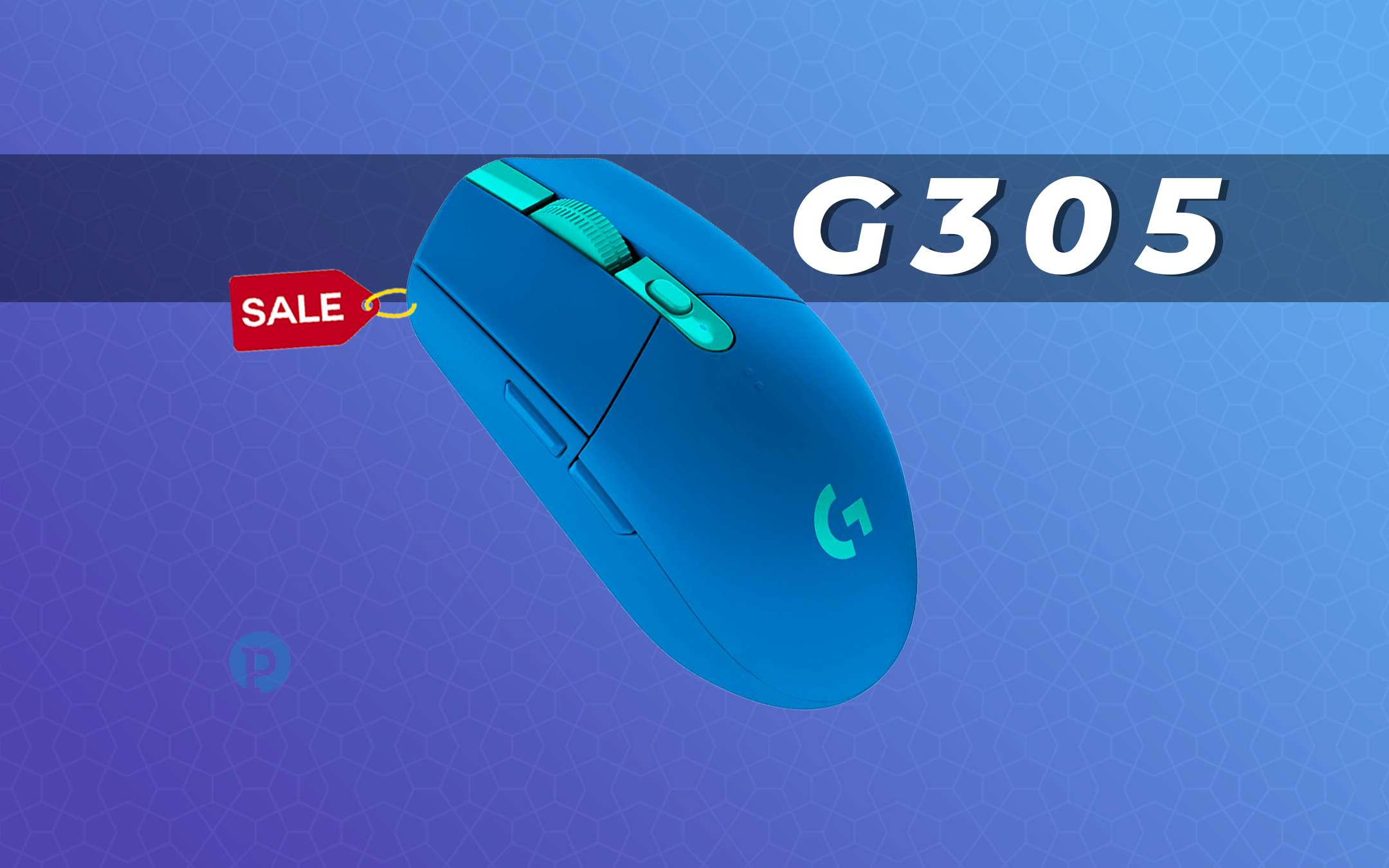 Logitech G305
On the occasion of Games Week on Amazon, a week of discounts reserved for the gaming sector, Logitech peripherals cannot be missing. Today the Logitech G305 LIGHTSPEED mouse goes on offer at € 39.99, a discounted price of 22% with a saving of over € 11.
The G series of the Swiss brand produces peripherals and accessories dedicated to the world of gaming , today one of the gaming mice with the best quality / price ratio goes on sale. This is the Logitech G305, a wireless mouse equipped with a 12.ooo DPI 12K HERO sensor, with excellent autonomy and an ergonomic design.
The HERO sensor is used on several models of the G series, a technology that offers energy efficiency 10 times higher than other mice on the market, while maintaining top-of-the-range precision. To power this Logitech G305 it is sufficient to install an AA type battery capable of lasting for over 250 hours,
it is not
necessary to have any charging cable.
The connection to the PC is via a small USB receiver included in package and by installing the appropriate software
it is possible to
program the behavior of the two side buttons, to make the most of them during gaming sessions. The Logitech G305 wireless mouse is well suited to all genres of games, its performance and weight of only 99 grams make it the ideal mouse to compete in PVP and FPS titles.
Today you can buy the Logitech G305
on Amazon for
€ 39.99, an interesting price for a mouse with an excellent price / performance ratio.