Japanese ranking, PS5 raises its head but Nintendo Switch is unattainable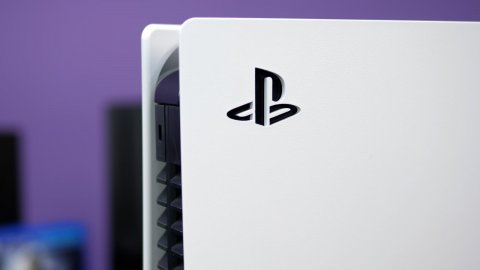 PS5 raises its head in the Japanese ranking, remaining in third place of the top 10 hardware but almost reaching the sales of
Nintendo
Switch, or at least of the Lite model.
The nintendo hybrid console at this moment appears truly unbeatable: according to some Switch analysts wiped out
PS4
and PS5 in Japan, and the numbers only confirm this trend.
In fact, adding up the sales of PS5 in the standard and digital models in the week from 25 to 31 January 2021 we get a total of 25,948 units, a clear improvement over the previous week.
The "problem" is that the Nintendo Switch Lite alone did better, with 26,707 pieces, while the original model of the console totaled 87,463 units, ergo the two versions together they are worth 114,170 pieces.
A domain that extends to the software ranking, where the only
game that is
not for Nintendo Switch is the new entry Disgaea 6 for PS4 in sixth position. For the rest, the great success of Momotaro Dentetsu is confirmed.
Japanese hardware ranking, week from 25 to 31 January 2021
Switch - 87,463 Switch Lite - 26,707 PS5 - 23,619 PS4 - 3,854 PS5 Digital Edition - 2,329 New 2DS LL - 588
Xbox Series X
- 562 Xbox Series S - 537 PS4 Pro - 19
Japanese software ranking, week from 25 to 31 January 2021
[NSW] Momotaro Dentetsu: Showa, Heisei, Reiwa mo Teiban! - 79,362 / 1,789,756 [NSW] Ring Fit Adventure - 42,124 / 2,316,011 [NSW] Animal Crossing: New Horizons - 25,151 / 6,606,006 [NSW] Disgaea 6 - 23,551 / NEW [NSW] Mario Kart 8 Deluxe - 17,503 / 3,638,441 [PS4] Disgaea 6 - 15,761 / NEW [NSW]
Super Smash Bros
. Ultimate - 11,220 / 4,133,863 [NSW] Minecraft - 10,546 / 1,797,233 [NSW] Clubhouse Games: 51 Worldwide Classics - 10,411 / 623,205 [NSW] Splatoon 2 - 9,514 / 3,762,719
Source