Ikea and Asus collaborate for LÅNESPELARE, a series of gaming accessories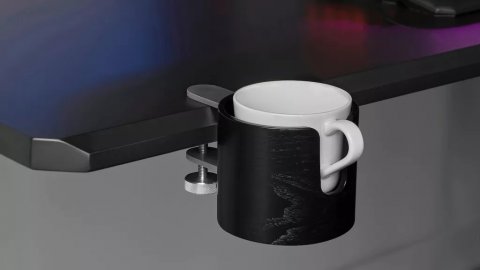 lånespelare
Ikea and Asus have recently unveiled the fruit of their collaboration. The two giants, in fact, have come together tocreate a series of objects designed to unite the world of furniture within everyone's reach and the world of technology and exports. LÅNESPELARE is a series of gaming accessories perfect
to complete
your desk or gaming station with objects capable of improving the comfort of our gaming sessions, but not only.
For the moment the
LÅNESPELARE collection
is
available on
ly in China, but at this address you can see all the objects designed by Ikea and Asus.
IKEA Ggaming accessories
They range from the mouse pad to a neck pillow and to a "multifunctional" one, designed to relieve pains related to long gaming sessions. Definitely more interesting are a wooden stand in the shape of an arm, useful for putting down our phone or tablet, or the circular led light with an arm with an adjustable clamp, perfect for recording with our phone's camera.
The headphone holder and the mouse cable holder are very useful, but the real star of this line is the
desk cup holder
. It is a device to be hooked to a top, perfect for hosting a tea cup thanks to the space for the handle. It is a housing designed to safely (or almost) deposit a cup full of hot liquid. So as to keep hot liquids out of the reach of your fury after yet another rage quit by a petulant twelve-year-old. All this for about 5 euros.
If you arrive in Italy, would you buy these accessories?