GTA 6: release and setting emerge from an alleged leak, good and bad news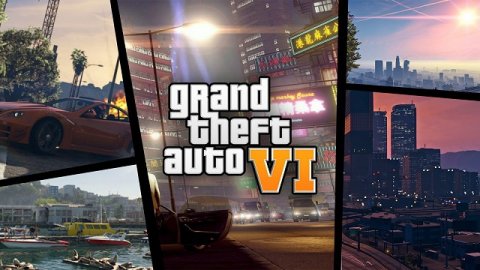 GTA 6 returns to the protagonist of new rumors, which always have in common the fact of being completely unofficial and unverifiable, so they must be taken as they are, in this case on the release date and setting of the new chapter, probably bringing good and bad news together.
It all starts with an "anonymous leaker" reported by Reddit, and this already tells us that all information must be taken with pliers because there is no guarantee of truthfulness, but d ' on the other hand who can say. The news that could be good concerns the setting, which is particular and interesting: according to reports, the new chapter would
be set in
Miami or in general in Florida in the 70s.
The story would be based on a single male protagonist, with a narrative progression in chapters similar to that of
Red Dead Redemption
2, but apparently not with the same dramatic tone as the latter. All set in 1970s Florida and in particular in Miami, with a map that appears to be smaller in scale but also denser in elements, with the story expected to last around 60 hours.
A significant evolution of artificial intelligence, which was also talked about in other rumors, based on what seemed to emerge from some patents registered by Take Two and Rockstar Games. Also planned a wide range of activities to be carried out within the map and "adult" content, complete with elements of nudity "similar to those of Cyberpunk 2077" and more. Among the interesting features also a rather free approach to missions and "very politically incorrect" arguments.
The bad news concerns the possible release date: apparently Rockstar Games still has a lot to do and, according to the rumor in question, the release would only be scheduled for October 2023, so the wait would be expected still very long. Obviously, just take it all as mere rumors.
Source