Final Fantasy 7 Remake Part 2 has a lot in common with Horizon Forbidden West for the director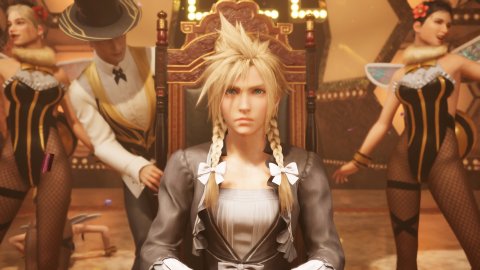 According to Naoki Hamaguchi, the director of
Final Fantasy 7
> Remake Part 2, his game has a lot in common with
Horizon Forbidden West
. Both games, in fact, have the task of evolving the first chapter in a substantial way. This is why the two experiences have many similarities.
Speaking of why Horizon Forbidden West is the most anticipated
PS5
game by developers, Naoki Hamaguchi, Director of Final Fantasy VII Remake, said he feels a great affinity with the series by Guerrilla Games. Both games, in fact, have the task of evolving what was done with the first episode, something that makes them very similar.
In addition, Naoki Hamaguchi has said that he is a big fan of the series and it is not certain that he will not get some inspiration from this game once he has to create the exploration phases that are expected to be encountered in the second part of Final Fantasy VII Remake.
"
Horizon Zero Dawn
, the first game in the franchise, impressed me a lot from the game creator's point of view. I was struck by the incredible graphics and unique world in which I found myself immersed, that of a future where civilization has collapsed.
And since the next title should further evolve this formula, I think Final Fantasy VII Remake, the game I am responsible for, should improve the same way. So I feel I have a personal affinity for Horizon (laughs). As a fan, I can't wait to see Horizon: Forbidden West. "