D-Link sockets for HomePlug network: kit of 2 discounted by 31%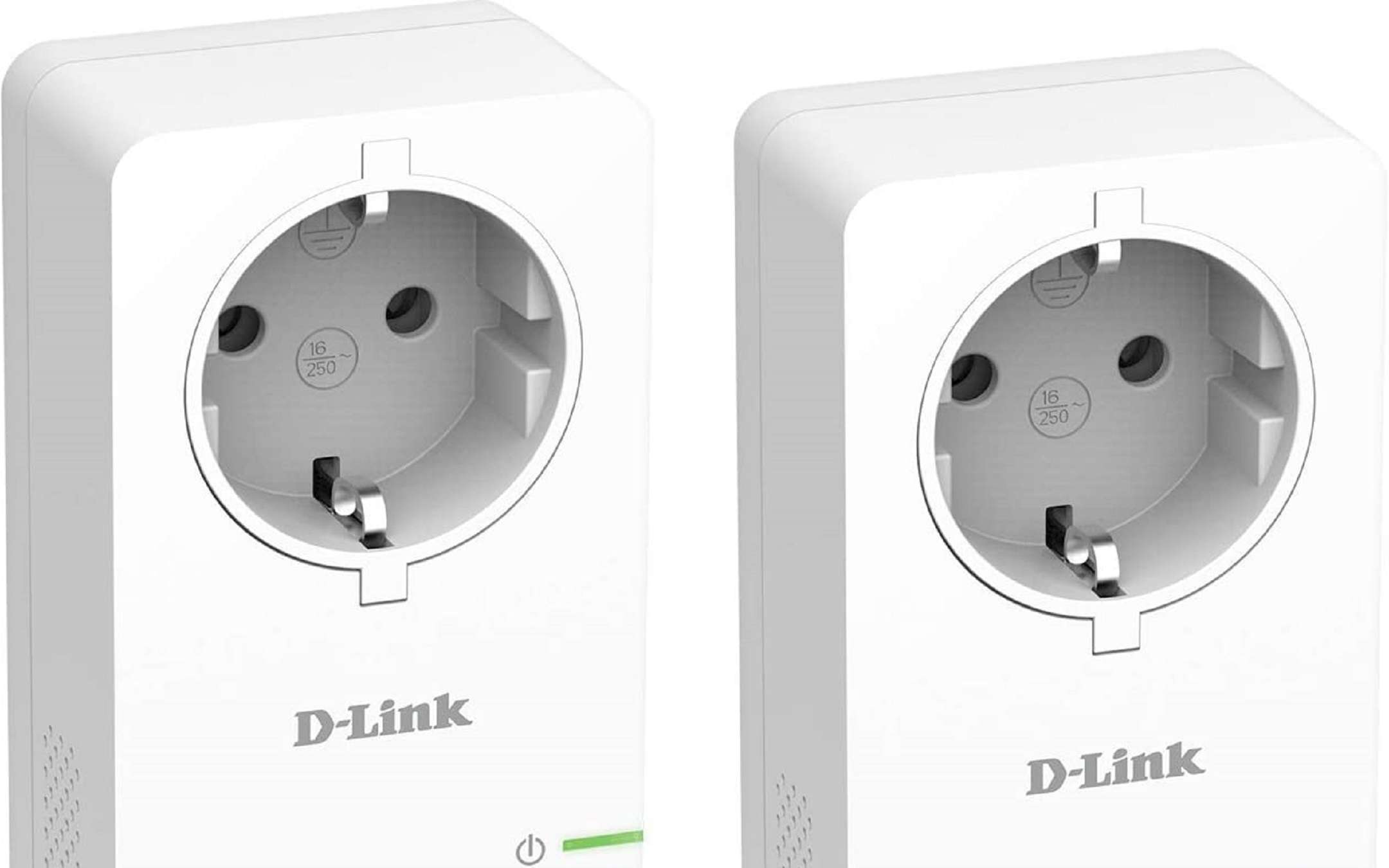 Are you looking for a smart outlet that allows you to take a wired internet connection wherever you want in the house? Here is the
offer on Amazon
that is right for you and which concerns the 2-piece kit of the D-Link DHP-P601AV: the price goes from 69.90 euros to 47.90 euros with a discount of 31%.
D-Link DHP-P601AV: Kit of 2 on offer
D-Link's Gigabit AV2 1000 PowerLine Kit makes it easy to create a high-speed HomePlug network of up to 1000 Mbps. The kit includes two PowerLine AV2 1000 DHP-600AV adapters - just plug them into an available electrical outlet and press the Simple Connect button to create a secure connection. These PowerLine adapters are also equipped with an additional pass-through socket that allows you to use the electrical socket even if it is occupied by a PowerLine.
The pass-through socket has an anti-disturbance filter which protects the connection by eliminating interference created by connected electrical devices. D-Link's Gigabit AV2 1000 PowerLine Kit (DHP-P601AV) offers the ultimate in wired connectivity for hard-to-reach areas of the home. Using your home's existing electrical wiring as a reliable high-speed network, the DHP-P601AV makes it easy to connect computers, game consoles and media players to the network without the need for additional cables. The power saving mode also reduces power consumption by up to 85% compared to existing PowerLine adapters.
Just for today, therefore, you could take advantage of this Amazon offer to take home the kit of two D-Link DHP-P601AV sockets for only 47.90 euros instead of the usual 69.90 euros.