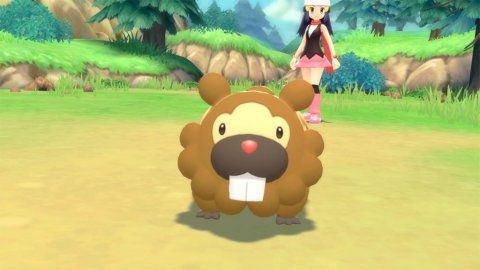 Pokémon Shining Diamond and Shining Pearl
Pokémon
Shining Diamond and
Shining Pearl include a second duplication glitch that has recently been discovered. The steps to follow are more complex than the previous trick, but they work nonetheless.
You can see
in detail the steps to follow in the video below. The trick works in version 1.1.2 of Pokémon Shining Diamond and Shining Pearl. This method is divided into 17 steps and includes disabling the autosave, using the Pokémon Center, the Flight move, and various other details.
The video was shared on December 13 and, at the time of writing this news (December 15), the glitch is still active. Probably, like the previous trick, everything will be blocked with a future patch. In the meantime, however, players can start duplicating their Pokémon again.
Duplicating Pokémon is a problem as it breaks the game balance and
allows you to
trade very powerful Pokémon without any problems. The glitch also allows you to duplicate items.
Duplicating Pokémon would create major problems with Legendary trades, which are an extra only available to those arriving in the final stages:
you can find
them in the new Rosa Rugosa Park.
Source Have you noticed any errors?
---
Pokemon Legends: Arceus Trailers Introduce Diamond and Pearl Clans
New trailers and details have dropped for Pokemon Legends: Arceus, showcasing many new NPCs that players will encounter throughout the Hisui region. These include the Diamond and Pearl Clans which include Lian, the Warden to Kleavor (the so-called "Lord of the Woods); Diamond Clan leader Adaman; and Pearl Clan leader Irida.
The two clan leaders seem to be at odds – the Diamond Clan is about living in the moment while the Pearl Clan is all about sharing the land with others. They nonetheless pay respects to their respective Noble Pokemon. Leafeon is Adaman's partner Pokemon while Irida's partner is Glaceon.
The Ginkgo Guild merchants will also be encountered and despite not being native to the land, they sell various goods that one will find useful. Interestingly, those with save data from Pokemon Brilliant Diamond and Shining Pearl can face off against Darkrai, a Mythical Pokemon, and add it to their team. The Modern Team Galactic Set can also be claimed.
Pokemon Legends: Arceus is out on January 28th 2022 for Nintendo Switch.