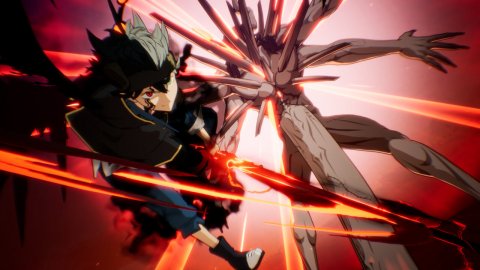 Pearl Abyss and the developers of Vic Game Studios have announced Black Clover Mobile, the new videogame adaptation of the famous manga created by Yūki Tabata, and arriving in Japan in 2022 for iOS and Android mobile devices.
Black Clover Mobile ( a still "provisional" title) is described as an RPG that will let players experience the adventures of two novice wizards, retracing some of the most iconic scenes of the anime adaptation,
available in Italy
on Crunchyroll and now in its fourth season with well 170 episodes.
The trailer and images above give us a taste of Black Clover Mobile and show some game sequences, cutscenes and menus, all unfortunately in Japanese. More details on gameplay and content should arrive over the next few months.
Black Clover Mobile has not yet been confirmed for the West, but considering that the manga and anime are also quite popular in Europe and the US there is a good chance it will
also arrive on
our shores. Black Clover Mobile is published by Pearl Abyss, a South Korean company that also boasts Black Desert Mobile, Crimson Desert and DokeV among its productions.
Have you noticed any errors?