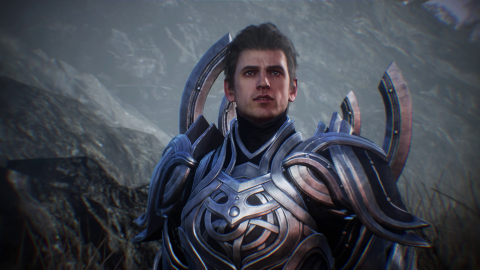 Undecember
Undecember has totaled three million pre-registrations: Needs Games and LINE announced it, thus confirming the great interest of users in Diablo-style hack & slash.
Postponed to the first quarter of 2022, Undecember will provide players with particularly varied and entertaining action RPG mechanics, combining a large number of special abilities and powers.
In our preview of Undecember we talked about how intriguing the game looks, technically very solid and characterized by an independent progression system, which could make a difference compared to other similar productions.
A recent presentation of Undecember seems to have particularly excited fans, and this
is probably
why the pre-registrations of the game are skyrocketing.
Undecember servers will open on January 13 in South Korea, so when the experience will also start in the West will certainly be able to count on an already well-tested infrastructure.
Have you noticed any errors?
---
Undecember, Line Games' Hack and Slash ARPG reaches three million pre-registrations
Undecember, Line Games' upcoming hack and slash ARPG, has already crossed over three million pre-registrations in under a month. It is set to launch on January 13th in South Korea with a global launch planned sometime in Q1 2022. Pre-registrations are open worldwide.
Recently, Undecember hosted an online showcase on YouTube which featured all the new content and optimizations that will be available at launch. The game held its first unboxing test in October and Need Games has worked on all the feedback received during the test. Additionally, the developers have also revealed that Undecember will feature support for 21:9 widescreens and specific UI optimization for gameplay on the new foldable phones.
Like most games now, Undecember will also feature a paid battle pass that offers exclusive in-game items, cosmetics, and various convenience features. Where it diverges from most RPGs is the ability to customize from the ground up. With over a million different gear and Rune skill combinations, players will be able to completely customise their characters in accordance to their playstyle. The game also contains multiplayer modes like Chaos Dungeon, Raid, Spire of Barrier, Crusade of Glory, and Guild War, which will feature group as well as PvP battles, which will be added via continuous updates.
Undecember is set in the dark fantasy world of Traum, which was created by 12 godly beings. Its inhabitants lived a peaceful life for centuries until a 13th god – Serpens showed up. He was evil and his only goal was to destroy. The 12 gods toiled hard to beat Serpens but it ended with all of them falling into an eternal slumber. Players must band together and use their knowledge, power, and use special Zodiacs to reawaken these deities. Unbeknownst to them, Serpens would also rise once again when all the gods are revived.
Pre-register for Undecember on the App Store and Google Play now.
Also, check out the top RPGs to play on mobile!