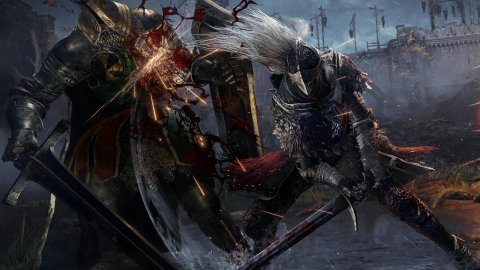 Elden Ring will be on the cover on Edge in December 2021
Elden Ring, the cover of Edge The next issue of Edge will feature Elden Ring, the action role-playing game by Hidetaka Miyazaki.
You can see
the beautiful cover of the magazine above.
The next issue of Edge will go on sale starting December 30, 2021 and will include an exclusive interview with Hidetaka Miyazaki. The creative will talk about the game coming in February 2022. It is the number 367 and is cataloged as "February 2022". Below, you can see the image used to create the Edge cover, without any logo or writing.
Elden Ring, the cover without writing The image shows us one of the Elden Ring characters, a mighty warrior armed with an ax with a long handle. The armor is finely decorated, thus giving it a regal yet reigning air. Behind him we can see a lion being, with a clawed humanoid arm. The creature also wears pieces of armor.
If you are looking for more pictures of Elden Ring, here are the latest news from TGA 2021.
Source Did you notice any errors?