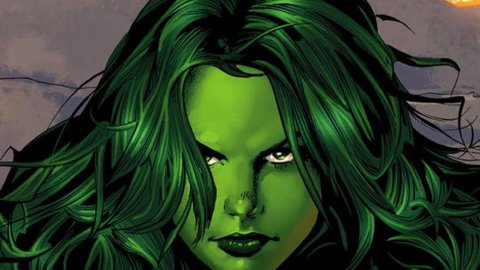 Marvel's Avengers
Marvel
's Avengers - the action game from Crystal Dynamics - will also include She-Hulk as a character. The confirmation does not come from the developers, but from the voice actress of the character.
You can see
it all below, in the tweet shared by the woman.
She-Hulk's arrival in Marvel's Avengers isn't a big surprise. Rumors about this character's introduction have been circulating for months, and lines of dialogue related to the character have been uncovered via datamining. Now, the voice actress responds with a green heart to a leaker's claim, effectively confirming the matter. The woman probably shouldn't have done that, as Crystal Dynamics has not yet released a content roadmap for 2022.
The voice actress in question is Krizia Bajos and she has voiced multiple characters from the world of video games. The woman has worked for Halo Infinite, Psychonauts 2, Cyberpunk 2077 and the upcoming Gotham Knights.
She-Hulk will therefore be part of the already confirmed set of new content for 2022: the precise roadmap will arrive at the beginning of ' year.
Source Have you noticed any errors?