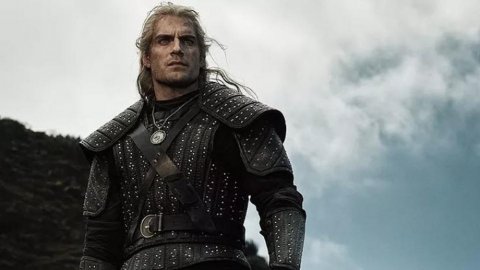 For the series "Henry Cavill would like to be part of things", today we are talking about Warhammer, the actor's great passion and possible subject of a TV series adaptation in which Cavill would like to participate, considering precisely his being a longtime fan of the game .
This comes practically a short distance from Cavill's own comments on the Mass Effect TV series, which he would also gladly participate in, it seems.
Henry Cavill in the role of Geralt of Rivia in The Witcher However, the passion for Warhammer is quite another thing and very rooted in the character in question, as he also demonstrated during a TV broadcast, also correcting the host and explaining what the
game is about
.
For this reason it is not surprising the actor's idea of ​​a possible Warhammer adaptation: "There are many characters in the Warhammer universe that I would like to play," said the actor in an interview with IGN, talking about a hypothetical live action adaptation of the series.
As for the character, Cavill confirmed that he could see himself well playing Gregor Eisenhorn, taken from the Warhammer 40,000 Inquisitor trilogy by Dan Abnett: "It would be exciting, yes, but then I think I would find myself burning the Primarchs and the Captain-Generals, so I don't know."
In short, there is some uncertainty on Cavill's part as to which character interpret, but it comes spoiled for choice, considering that it would still be a first line for such a project: "I'd like to talk to the guys from Games WorkShop and see what could happen", he said, on the possibility of a TV series.
Source Did you notice any errors?