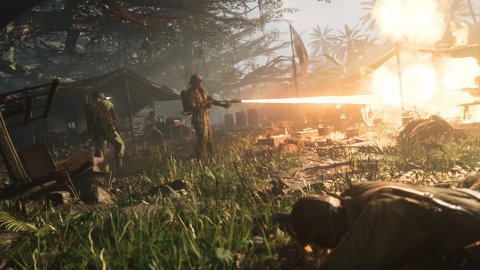 Call of Duty
Other problems for
Call of Duty
: Vanguard: a skin for the operator Costanze makes players invisible. This is certainly a glitch, but it still risks ruining the balance of the game if Sledgehammer Games does not intervene soon.
The skin in question is that of the Tier 50 of the Season One Battle Pass, called Urbane. Invisibility can be activated by anyone who knows how to replicate the glitch. The first to report the problem is player @Indivant on Twitter, who also made a short video to show him in action.
The video was recorded on the Tuscan map in Hardpoint mode and shows a player behaving strangely. By moving in a certain way it is practically possible to make the skin disappear, so much so that it becomes almost impossible to identify Costanze.
What to say? We hope a fix will arrive soon. In the meantime, we remind you that Call of Duty: Vanguard is available for PC, Xbox One,
PS4
,
PS5
and Xbox Series X
and S.
Source Have you noticed any errors?