WD Elements Portable from 5TB for only 100 euros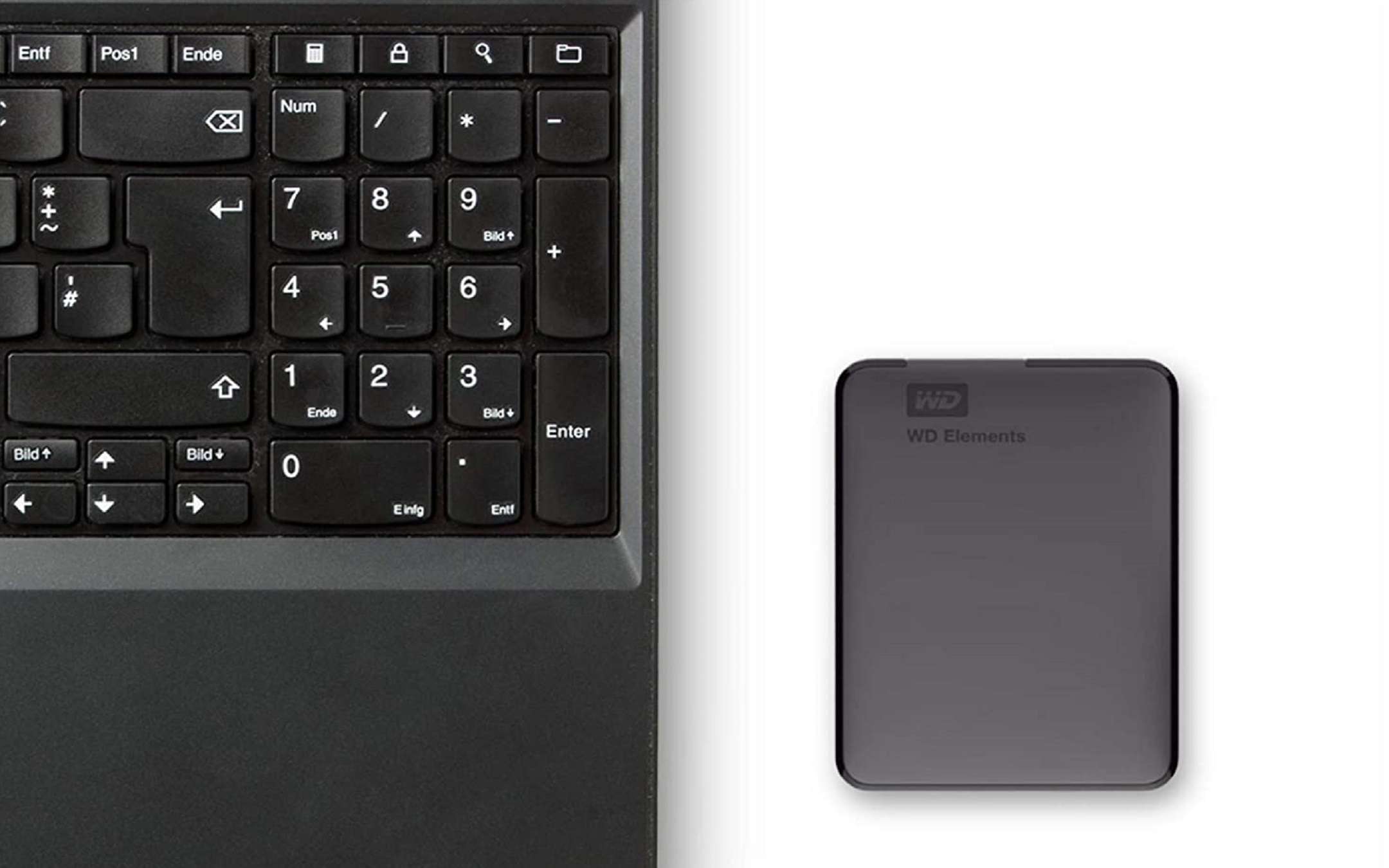 Although cloud storage services offer practically infinite space by paying subscriptions that are often very cheap, in some cases it is better to use an external drive to connect to the computer for maximum privacy. Among the most popular devices are Western Digital's Elements Portable and Amazon offers the 5 TB model at a price of 100.08 euros (42% discount).
WD Elements Portable: hard disk External 5TB
Western Digital's Elements Portable series includes eight models with capacities between 500GB and 5TB. The 5 TB drive
on offer on Amazon
is the right compromise between storage space and price. The term Portable obviously refers to the possibility of taking it wherever you want with extreme ease thanks to its small size (11.05 x 8.2 x 2.08 cm) and low weight (229.63 grams).
Long on one side there are the USB 3.0 port and the status LED, while at the four corners of the bottom there are small non-slip rubber pads. The impact-resistant plastic case hides a 2.5-inch hard drive. The device can also be connected to a USB 2.0 port, being backwards compatible, but performance will be lower.
The 5 TB WD Elements Portable is already formatted with NTFS file system for
Windows
10 , 8.1 and 7. As mentioned, the disc can be purchased
on Amazon for
100.08 euros. It is currently the best-selling among
external hard drive
s and, today, also one of the cheapest to have this amount of space available.