The Division 2 will receive new content in 2021, Ubisoft has changed its mind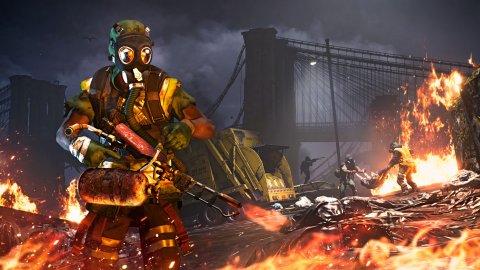 Ubisoft
has announced that The Division 2 will receive new content in the course of 2021: this decision goes against what previously announced. The French company had in fact stated that, after the Title Update 12, there would be no new updates. The Division 2 Title Update 12 was released in December 2020 and added multiple new content, especially for players in possession of the latest DLC, Warlords of New York.
Considering Season 4 of The Division 2 was called "End of Watch" and considering that the development team is now working on the new Star Wars game, fans were not surprised that the third-person shooter had now come to its end. However, it seems that Ubisoft is not yet ready to retire the players of the Division.
Massive confirmed this via Twitter, explaining that "thanks to the continuous support of the players" it was decided to continue introducing new content during 2021. For the moment, no information has been indicated regarding the release date and the actual play contents that will be introduced. It seems that the team is still at the beginning of development. Let's also assume it's a small group of developers, as most will be dedicated to Star Wars.
Regardless of what's new, it's great that Ubisoft has decided to continue supporting The Division 2, especially considering that it has also recently been released in
PS5
and Xbox Series X
| S versions.
In this regard, however, it seems that the PS5 version is an unexpected disaster, according to Digital's analysis Foundry.
Source