TechTonik today at 16.00 on Twitch: Xbox Series X | S and PS5 in today's episode, with focus on SoCs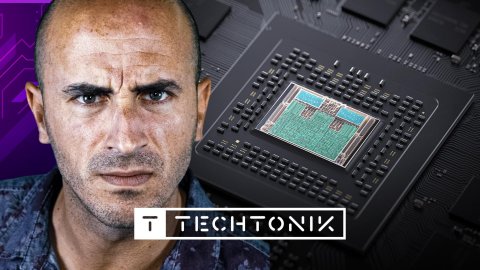 TechTonik today at 16.00 on Twitch
TechTonik returns today at 16.00 on the Twitch channel of geekinco with an episode entirely focused on next gen consoles and in particular on
Xbox Series X
and Series S, but also
PS5
especially with regard to the information relating to the System on Chip (SoC) that emerged these days.
Today on the Twitch channel of geekinco we find Pierpaolo Greco who will therefore conduct an episode that explores the discussion on the new consoles from a purely technical point of view, starting with the latest details of the SoC that came out during yesterday's ISSCC attended by
Microsoft
, distributing some additional information on consumption, dissipation and production yield of the System on Chip.
A review of the situation on the RDNA 2 yes / no and future issue will also be made applications of ray tracing, also talking about what 4A Games said yesterday on the next gen version of Metro Exodus and the information that emerged from the PS5 chip following some public die shots icati recently.
We urge you to ask your questions to Pierpaolo starting from the comments under this news and also intervene actively during the episode on Twitch, using the channel chat. Pierpaolo will be ready to welcome various curiosities and questions, trying to use his proverbial knowledge in various technological fields for beneficial purposes.
We also remind you that, in case you want to find a community that is always ready to chat and dispense advice, on Telegram there is the official group of geekinco. To become part of this community just have a Telegram account and click on this link.
You can, instead, follow the live in this news, in the dedicated box on the homepage, on the Twitch channel of Multiplayer .it or using the official app for iOS and Android.
Don't miss it!