Ryzen 5 PRO mini PC and 16/512 GB on the flash offer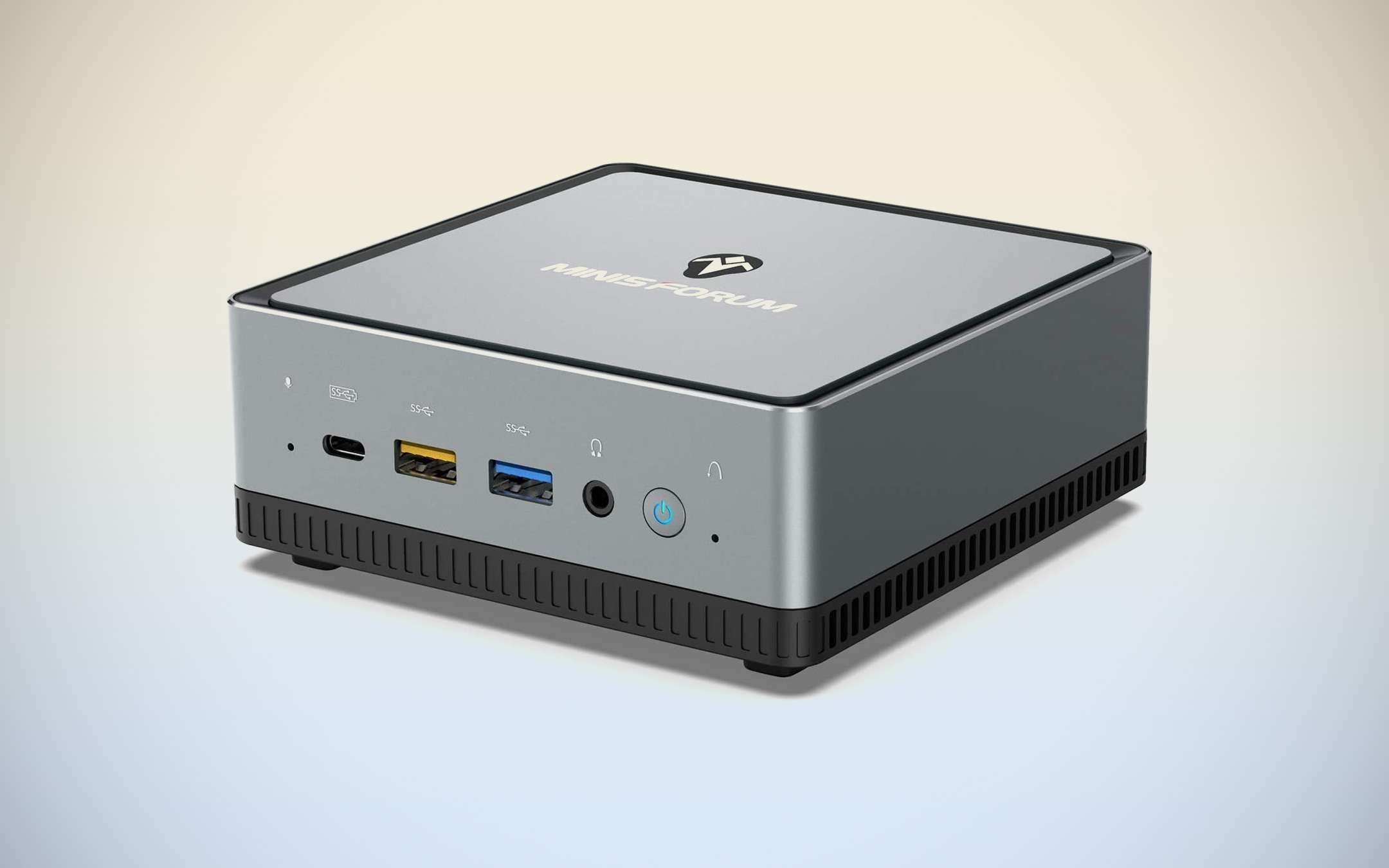 Everything you need for a desktop station to be used for smart working, remote teaching, navigation or multimedia entertainment, enclosed within an extremely compact form factor (128x127x46 mm): MinisForum UM250 is a Mini Small and powerful PC, available in these hours on the Amazon store on a flash offer with 15% discount on the list price.
Mini PC on offer: MinisForum UM250 (Ryzen 5 PRO, 16 / 512GB)
Technical specifications include AMD Ryzen 5 PRO 2500U quad core processor, Graphics Radeon Vega 8 video card, 16GB DDR4 RAM, 512GB SSD (M.2 2280 type), WiFi 6 with Intel AX200 module, Bluetooth 5.1, dual HDMI 2.0 video to which are added Display Port and USB-C with rice support 4K lution, 3.5mm audio jack, three USB 3.1 ports and two Ethernet slots. You can also perform upgrades to increase storage or RAM. For other details, consult the product sheet.
Software side, the pre-installed operating system is
Windows
10 Pro with official license. All this today at the price of 424.99 euros instead of 499.99 euros as per the price list. Since this is a flash offer, valid only for a few hours and in any case until the available units are exhausted, the advice for interested parties is not to waste time.
Source: Amazon