PS5: PlayStation Talents presents its exclusives for 2021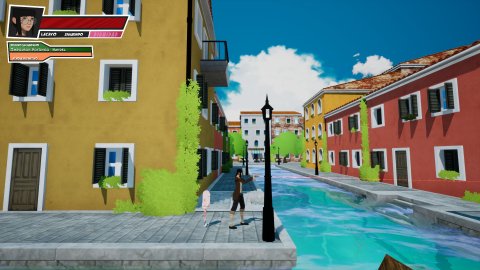 PS5
PlayStation
Talents has announced its line up of titles, developed in the PlayStation Talents Games Camp with the help of Lanzadera, exclusive to
PS5
. The selected titles are Antro, Rivalia, Aurora's Journey and the Pitiful Lackey, Luto, Welcome to Empyreum, System of Souls, One Last Breath and NeonHat. Of course these are very small productions, some of which are really interesting.
The development of the games indicated has already begun and their launch will take place in the coming months, at different times. As already specified, they will all
be exclusive to
PS5.
Antro is a puzzle platform game set in a post apocalyptic future. The player controls Nittch, a working class teenager who has to bring a package to an upper class sister.
Antro Aurora's Journey tells the story of Aurora and her journey to find her father who disappeared years before, after the discovery of her diary.
Aurora's Journey Luto is a narrative adventure about anxiety and depression, set in a house that looks like a prison.
Luto NeonHat is a PlayStation VR game that takes us to run in different virtual environments of a place called Nueva Berria, while we escape from the safety of some multinationals .
NeonHat One Last Breath is a puzzle platform game that tells of a decisive journey for the destiny of humanity. The enemy is a terrible virus generated in the laboratory.
One Last Breath Rivalia: Dungeon Riders is an action role-playing game in which the player will take control of four warriors, each with their own abilities. What dangers will lurk in procedurally generated dungeons?
Rivalia: Dungeon Riders System of Souls
is set in
a dystopian future. The protagonist, this L-064N, wakes up in a prison laboratory, from which he must
be able to
escape, but not before finding out what happened to him.
System of Souls Welcome to Empyreum, finally, is a party game in which you have to clean a hotel from the dirt that covers the floors, but also from irritating VIPs, floods and all the other disasters that can happen in such an environment.
Welcome to Empyreum