PS5: Dbrand sells new black covers and challenges Sony to sue him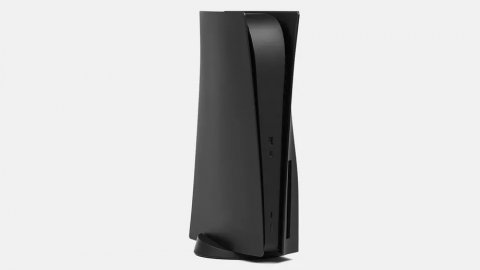 The black-and-white texture of the
PS5
was not exactly appreciated. Many enthusiasts would have preferred a monochrome and, more precisely, completely black console, like the base models of
PS3
and PS4. Dbrand now claims to have the solution. The company is known for creating custom skins for smartphones, but now offers black "Darkplate" covers through its store, to turn PlayStation 5 into a dark monolith. official PlayStation 5, but an unlicensed third-party product. Will Sony want to prevent its sale? We do not know for now, but Dbrand has gone ahead and directly challenged the Japanese company to sue him. Through the sales site of Dbrand it is in fact possible to read the words "Do it, make us sue". Additionally, the black PS5 cover is created with a texture that mimics the PlayStation logos and is described as a collection of "familiar-but-legally-different PlayStation-style shapes".
Obviously this is a reference to what happened with "PlateStation5", later renamed to "CustomizeMyPlates" which was forced to cancel orders for its version of the black covers put on sale last year. The company had to change their product and name before they could get back into business.
The price for Dbrand's black PS5 covers is $ 49 plus shipping. Additional covers are also available for the center console section, also in other colors. Clearly this "challenge" to Sony is first of all a publicity stunt: well, it worked.
Finally, we would like to point out that PS5 sells more than
Xbox Series X
| S, and not a little, according to estimates by Ampere.
Source