Nintendo Direct set for tomorrow, February 17th: Super Smash Bros. Ultimate and more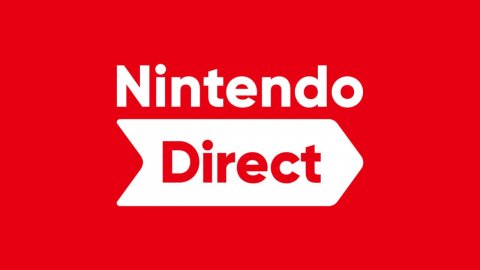 Nintendo Direct set for tomorrow, February 17th
A new
Nintendo
Direct was announced today by Nintendo for tomorrow, February 17, 2021, focused on
Super Smash Bros
. Ultimate but not only, also considering the duration of the episode reported by the Kyoto house and the fact that there is also talk of other games in arrival in the first half of 2021.
At 11.00 pm tomorrow, February 17, a Nintendo Direct will air about 50 minutes with information on Nintendo Switch titles already available, such as Super Smash Bros. Ultimate , and those arriving in the first half of 2021.
This is what
Nintendo reported in today's press release.
The emphasis seems to be definitely on Super Smash Bros. Ultimate, but considering that the transmission is expected to last well 50 minutes it is highly probable that there is also room for other news. On the other hand, the fact that the number of titles "coming in the first half of 2021" should lead to several new previews for the occasion.
It will still be games coming out in the coming months, between the spring and summer, so it's hard to expect unannounced titles or very large productions, as these shouldn't be expected so soon, unless Nintendo has been working in secret on some huge title to announce and surprise launch. within a few months, but everything is possible considering the usual secrecy of the company. Obviously there will be room for DLC and expansions of the famous fighting game already mentioned and perhaps also of other games already released.
In short, it is difficult to talk about heavyweights such as
The Legend of Zelda
: Breath of the Wild 2, since this should not be expected in the first half of 2021, but there will still be room for several news not yet announced probably. However, the anniversary of Zelda and the fact that this may bring with it perhaps new remasters on the series, as several recent rumors suggest, so this is an event to definitely keep an eye on.
A new Nintendo Direct coming February 17, 2021