Claudio Sorrentino died of Covid: a great voice between cinema, anime and video games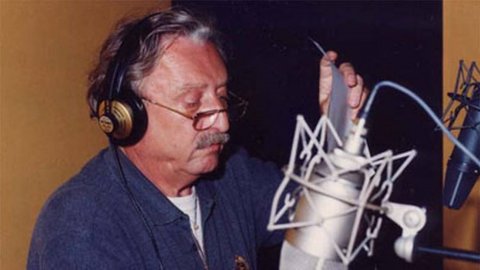 Claudio Sorrentino died of Covid
Claudio Sorrentino was a fundamental figure in the world of Italian dubbing, having characterized many actors and characters with his particular voice, and passed away in the past few hours due to complications related to
Covid
-19.
Born in Rome on July 18, 1945, Sorrentino had given voice to numerous performers and characters who have become historical: starting from Richie Cunningham (Ron Howard) in Happy Days to then become the characteristic stamp of John Travolta, Mel Gibson and Bruce Willis.
We also remember him with particular affection for being the voice actor of Koji Kabuto in Mazinger Z, thus having left his mark even in the childhood of many of us. You can also find past in the videogame field, albeit in a more marginal way, as responsible for some adaptations in Italian.
Among the dubbing directions, about videogames and cinema, there are also "Hitman - The assassin "and" Hitman: Agent 47 "among Sorrentino's works, as well as Star Wars: Episode 2 and many other productions of the highest caliber.
Other interpretations were the voices of Sylvester Stallone in Cop Land, Willem Dafoe in The Last Temptation of Christ and Ryan O'Neal in Love Story. To which are added Jeff Bridges, Mickey Rourke, Geoffrey Rush, Gérard Depardieu, Daniel Day-Lewis and Russell Crowe. He was also the official voice of
Mickey Mouse
in the seventies. Between 1995 and 2000 he also worked on the radio as a host of the program The sounds of cinema, linked to the world of film dubbing.
Claudio Sorrentino at work during a dubbing
---
Argentina World Cup winner Leopoldo Luque dies aged 71 after battle with Covid
World Cup winner Leopoldo Luque has died at the age of 71.
Luque was hospitalised with Covid-19 over the festive period and he never fully recovered, Argentina media reported.
He scored four goals as Argentina won the World Cup on home soil in 1978, his tally including a spectacular first-round volley against France.
The Santa Fe-born striker scored 21 goals in 43 appearances for Argentina and made his name at River Plate, where he played between 1975 and 1980.
Luque scored 84 goals in 207 games for River Plate and won five titles at the Buenos Aires club.
He later worked as sports secretary of the Mendoza province and from 2017 in River Plate's recruitment department.
The Argentina Football Association said on Twitter: 'The AFA, through its president Claudio Tapia, expresses its pain over the loss of Leopoldo Jacinto Luque, world champion with the National Team @Argentina in 1978, and expresses his condolences to family and loved ones.'
Source: m.allfootballapp.com