AVM Fritz! Box 6850 at the lowest price ever!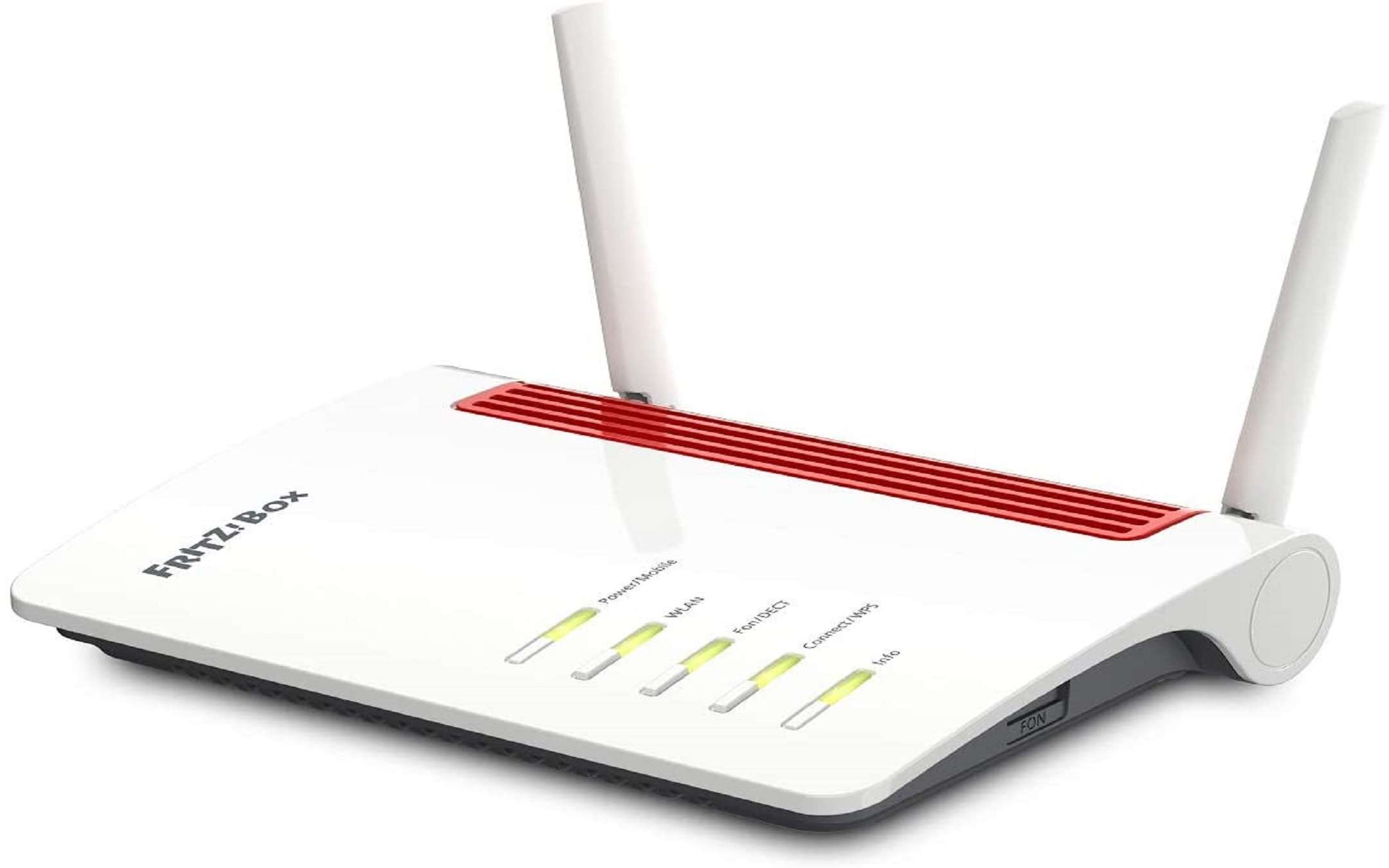 Are you looking for an excellent router that allows you to use both the ADLS line and the LTE mobile network? You can purchase the excellent AVM Fritz! Box 6850 AVM router, taking advantage of the Amazon offer. The e-commerce giant offers the device at a price of 155.99 euros with a 22% discount on the list price.
AVM Fritz! Box 6850, top router on sale
This model differs from other FRITZ! Boxes thanks to the integrated LTE module, which allows you to insert a SIM card and use the 4G data connection to surf. The design remains the same as the other devices of the company, nothing different from, for example, the famous 7590, were it not for the antennas on the back, essential for a stable LTE connection.
The FRITZ! Box 6850 leverages 4 × 4 multi-user-mimo 866 technology for fast WiFi at 5GHz and 2.4GHz simultaneously. It can manage 3G and 4G LTE networks guaranteeing a peak speed of 150 Mbit / s, but it is also possible to use the device as a DSL router, through the ports on the back.
Thanks to the intuitive integrated software FRITZ! OS
it is possible to
easily set up a long series of functions, create multimedia servers, NAS and manage home automation devices. The package also includes a convenient 1.5-meter Ethernet LAN cable, antennas for LTE connection and a practical installation guide. Clearly, to take advantage of the 4G connection, you need to contact an operator and get a SIM with an active data plan.
AWM offers the 4G FRITZ! Box 6850 LTE
modem router at
155.99 euros, the price is lowers by 22% for a saving of about 44 euros. It is currently one of the lowest ever for this device!