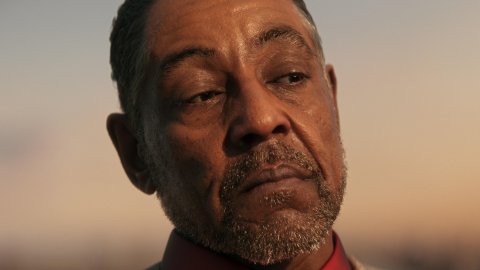 Windows Store
In the installation section of the Windows Store, many new games have appeared, probably attracted by the advantageous rates that
will be in
troduced with Windows 11. However, it is thought that some of these could also arrive on the
Xbox Game Pass
.
Let's read which titles have been discovered (some old, some not yet released):
Borderlands 3, Destroy All Humans 2, Assassin's Creed Valhalla, Immortals Fenix ​​Rising, Saints Row, Outcast 2, A Plague Tale Requiem, STALKER 2, The King of Fighters XV, Elden Ring,
Tales of Arise
, Dolmen, Chorus, Evil Dead The Game, Hitman 3, Aliens: Fireteam Elite, Farming Simulator 22, Watch Dogs: Legion, Mx vs Atv Legends, Mafia 3, Hood : Outlaws and Legends, Gods will Fall, Grid: Legends, Mortal Kombat 11,
Far Cry 6
, Spongebob Squarepants: Cosmic Shake, Civilization VI, F1 2021, Necromunda Underhive Wars, Tiny Tina's Wonderlands,
Marvel
's Midnight Suns, It Takes Two, FIFA 22, Need for Speed ​​Heat, Knock Out City, Scarlet Nexus, Project Cars 3, Tekken7, Jump Force, Marvel's Avengers, Devil May Cry 5 Special Edition, Monster Hunter World, Rocksmith +, For Honor, HOT WHEELS UNLEASHED, Sherlock Holmes Chapter One , NBA2K22, Dying Light 2, Override 2, Killing Floor 2, F1 2020, Grid (2019),
Sonic Colors Ultimate
, Battlefield 2042, NHL 22 and Red Dead Redemption 2.
Hard to say which of these games will come out also on Xbox Game Pass. The presence of
Ubisoft
titles suggests the possibility of an integration of Microsoft's subscription with that of the French publisher, while EA's games should be discounted, given that the integration with the basic EA Play subscription has been active for months now, both on PC and on Xbox.
Source Have you noticed any errors?
---
Canva for Windows 11: Why should you download the App Store?
by Loredana Harsana
Windows & Software Expert
Loredana is a passionate writer with a keen interest in PC software and technology. She started off writing about mobile phones back when Samsung Galaxy S II was on top of the world and... Read more
Users couldn't be more pleased to hear that Canva made its way to the new Microsoft Store.
The popular graphic design app is free to download for Windows 11 users and weighs 111.7 MB. 
Canva isn't the only program of this type you can find, as more unpackaged Win32 apps will soon be found in Microsoft Store.
To fix various PC problems, we recommend Restoro PC Repair Tool:This software will repair common computer errors, protect you from file loss, malware, hardware failure and optimize your PC for maximum performance. Fix PC issues and remove viruses now in 3 easy steps:
Download Restoro PC Repair Tool that comes with Patented Technologies (patent available here).
Click Start Scan to find Windows issues that could be causing PC problems.
Click Repair All to fix issues affecting your computer's security and performance
Restoro has been downloaded by 0 readers this month.
Microsoft's big announcement regarding Windows 11 made its users more interested than ever in upgrading to this OS.
And one of the reasons why everybody wants the upgrade is because of the new Microsoft Store and all its apps.
People already noticed some big names in the app industry already made their way to the new store, alongside Microsoft's browser Edge.
But a people's favorite graphic design program has made quite the impression as it made its way to the new Microsoft Store.
What does Canva for Windows 11 has to offer?
Every website needs visual content to attract customers and Canva provides every tool necessary to create amazing visuals.
This is a very popular app used by millions on a daily basis for personal interest such as content for social media platforms or to create web or print media for business accounts.
The graphic design app offers you access to hundreds of layouts for creating all kinds of presentations, social media content, gifs and videos, posters, flyers, invitations, and more.
Users can choose from a library of over a million photos and built-in professional layouts, illustrations, graphics, fonts, templates, frames, language icons, and more.
Canva also helps you better organize and present big ideas with mind maps, charts, and diagrams to make data visually appealing and easy to understand.
This graphic design program offers professional layouts for social media websites that are precisely the standard graphics you need for Facebook, Twitter, Google+, Pinterest, or Instagram content, making your work much easier.
With this app, you can create extraordinary designs for free without using professional or expensive programs that require certain skills.
Its interface is quite intuitive and easy to use for both first-timers and professionals to create custom web and print content and media.
The Canva app is free to download from the Microsoft Store but in order to benefit from all its features, you need to upgrade it to Canva Pro.
The subscription is USD12.99 per month but the app also offers a 30-day free trial to check out if you need to upgrade to the Pro version or not.
What are some of Canva's best features?
Because Canva has a lot of features you can access by only registering for an account, it gained a lot of popularity pretty fast.
Users have been using it to create digital content for all types of websites, for school or work projects, for print media, and even wedding invitations.
Canva helps you plan and design any visual content you can think of from scratch but it also offers thousands of free templates created by professional designers.
If you're an influencer and want to grow the number of followers, Canva puts at your disposal an Instagram Story Editor and Story highlights maker, Twitch Kits to design Twitter banners, Youtube thumbnails, and more.
You can create gifs and videos of any kind, add music, edit them, and share your design directly on social media platforms.
Canva also has a lot of features targeted to cater to businesses. From workplace templates, business plans, and training manuals to remote-friendly presentations with Canva live.
It is clear why this app is so beloved and popular as you can use it to create any kind of design you want and personalize each and every one of them to your liking.
Not to mention that a lot of the features are free to use as long as you register for an account.
Why should I use the Canva app from Microsoft Store?
The app is pretty much the same as the web-based version, but the app is easier to use and launch with the click of a button.
You are always logged in and the app stores all your projects and uploads, you just need to register for an account.
Canva only weighs 111.7 MB, so you won't need too much space to download it. As opposed to the web-based version, using the app will improve the performance of your browser as there will be one less tab open.
Your workflow will be improved as well as you can multitask way easier with the app open in the taskbar.
And with Canva's new tab reordering feature, you can organize your design tabs to keep what's most important work upfront.
Moreover, users can email their projects instantly to social networks or messaging apps by clicking the Share button present on each design.
What is Microsoft's vision for new store?
Starting with a more open Microsoft Store for developers and surprising partnerships, the new store is proving to be one of the most pleasant surprises that came with the announcement of a new Windows 11.
Microsoft now allows developers to publish their unpacked Win32 desktop apps so we can expect to see a lot of popular applications available for download.
Developers can also bring their own commerce platform in their apps without paying Microsoft any fee meaning they can keep 100% of their revenue.
And because Microsoft has more relaxed restrictions on the types of apps that are allowed to appear on Windows 11's store, lots of companies are now publishing their desktop apps to the new app store.
Worth mentioning is also the fact that the Microsoft store will be available to Windows 10 users as well:
Today, we are excited to introduce a new Microsoft Store coming soon to both Windows 11 and Windows 10. It will help you discover and install the best apps, games, movies and even special offers – like unique movie discounts for Xbox Game Pass members.
Source: Windows Experience Blog
Take a closer look at the new Microsoft Store to find out more information about all the new partnerships, apps, and games that will come to the store.
Also, get the latest scoop on Windows 11 availability & price and find out how much it will cost to upgrade for Windows 10 or Windows 7 users as well as for those who want to switch to a new OS.
What do you think about Canva's partnership with the new Microsoft Store? Use the comments section below and let's start a discussion.
Was this page helpful?
Thank you!
Not enough details Hard to understand Other Contact an Expert
Start a conversation