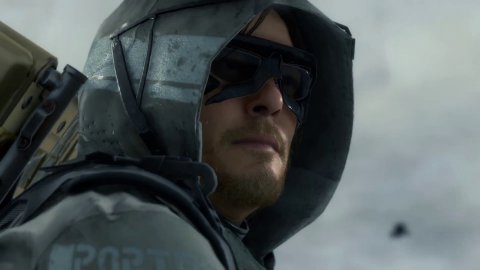 Death Stranding Director's Cut
The reviews of Death Stranding Director's Cut for
PS5
are now available, starting with ours that you can read at this address. International review ratings are mostly high, with Metacritic averaging 86 (at the time of writing). However, there are some lower ratings.
Here is a selected list of international ratings of Death Stranding Director's Cut for PS5:
TheGamer - 100
PlayStation
LifeStyle - 100 Screen Rant - 100 God is a Geek - 100 Push Square - 90 Siliconera - 90 Press Star Australaia - 85 PlayStation Universe - 85 IGN USA - 70 Player 2 - 58 Comicbook.com - 50
Death Stranding Director's Cut Out of a total of 28 reviews, only three are categorized as "Mixed" on Metacritic. Death Stranding Director's Cut has therefore convinced most reviewers. As for the criticisms, IGN USA states that "A long list of quality of life improvements certainly makes the PS5 Director's Cut the most feature-rich and accessible version of Death Stranding. sci-fi quirk and don't scare the thought of a 40 hour fetch quest, then this is the
best way to
enjoy his narrative with the least amount of friction. "
Also adds that" However, giving us access to more powerful movement tools allows us to give up on more difficult excursions and to tackle everything with more peace of mind. This decreases the frustration, but makes us lose any sense of gratification. While calling "Director's Cut", we cannot help but think that - in the for better or for worse - the
PS4
original was closer to the director's original vision. "
Did you notice any errors?