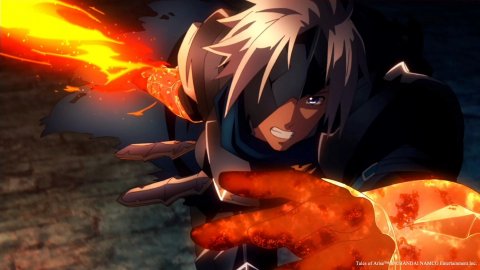 Tales of Arise
Bandai Namco has released a
new gameplay video
dedicated to
Tales of Arise
, the
action RPG coming
next September. The video, coming from a Japanese stream, focuses on the demo: the gameplay part starts around 10.40 minutes.
The gameplay video allows us to see the game environments, some exploration and the combat system of Tales of Arise. The team is made up of four characters who, in real time, collide with various creatures. It is an action game, so we
will have to
perform combos, dodges and special attacks to eliminate the enemies: the clashes are activated and transport us to an arena; they do not happen directly in the game environment.
This is not a particularly long gameplay video, but it allows us to see some clashes and get an even better idea of ​​the pace of the game. We remind you that Tales of Arise will be available in demo format starting August 18, 2021.
Finally, we also recommend a second gameplay video, this time dedicated to one of the first Tales of Arise boss fights.
Source Did you notice any errors?
---
New Tales of Arise Trailers Show Evolution of Artes; Demo Gameplay Revealed
News
Bandai Namco released a new batch of trailers and new gameplay about its upcoming cross-generation JRPG Tales of Arise.
Published on August 14, 2021 Giuseppe Nelva
Bandai Namco released a new batch of trailers and new gameplay about its upcoming cross-generation JRPG Tales of Arise.
Like the series of promotional videos released last week, the trailers showcase a few of the recurring artes in the series, and how they evolved from the older games all the way to Tales of Arise.
Specifically, get to see Guardian Field, Spread, and Stalagmite.
The fourth video showcases the preparation of the iconic Mabo Curry dish and gameplay of the demo that will be made public on August 18.
You can check them out below.
Tales of Arise is coming on September 10 (September 9 in Japan) for PS5, Xbox Series X|S, PS4, Xbox One, and PC.
If you want to take another look at the game, you can enjoy the latest screenshots, the previous trailer, plenty of gameplay from a few weeks ago, and another batch, more recent gameplay, the trailer showcasing Shionne, one focusing on Alphen, one introducing Law, one showing Rimwell, one starring Kisara, a video introducing the battle system, lots of gameplay, the latest screenshots, a recent trailer, the previous trailers and screenshots, more gameplay, another reveal including details on editions and bonuses, another trailer, one more, another promotional video in English, some screenshots and artwork, the first batch of images, and the original announcement trailer.
If you're unfamiliar with the game, you can read an official description below and my hands-on preview.
"Tales of ARISE follows the story of Alphen, an iron-masked individual whose home planet of Dahna has been enslaved and stripped of natural resources for the past 300 years by the nearby planet of Rena. As Alphen fights to free his people he encounters Shionne, a girl from Rena who is on the run from her countrymen. Both Alphen and Shionne will be joined throughout the journey by a supporting cast of characters to help in their fight for freedom.
Tales of ARISE carries the DNA of the much-loved Tales of franchise while also introducing advanced graphics and an evolved combat system to help push the series into the future. A new "Atmospheric Shader" developed by BANDAI NAMCO Studios adds subtle touches to the look and feel of the world evoking a hand-drawn painting. Combat has also evolved, allowing for a better sense of spectacle and direct player feedback based upon their actions. The graphics, combat system, characters, and story all work together to present a vivid and realized world that will immerse players as they are transported to the many environments and biomes they will explore throughout their time with Tales of ARISE."