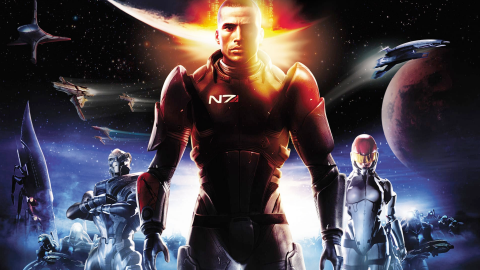 Mass Effect
Will Mass Effect become a movie or a TV series? Mac Walters, project director of the Legendary Edition, has no doubt as to which is the best solution to do justice to the franchise.
As early as February there was talk of both possibilities, a TV series or a film with Henry Cavill for Mass Effect, and apparently the knot has not yet been untied. However, Walters would rather bring that kind of story into a television series.
"What storyline could we ever tell in two hours? Could we do it justice?" He wondered. "If you have to tell a story that is representative of Mass Effect, a
TV series is
the right way to do it."
"When we create a Mass Effect episode, we start with a solid foundation, a storyline that we want to tell, but each mission and each level are placed like a television episode. "
" Those events are not written in advance, but when we come to represent them. They are added to the main plot and sometimes it changes itself based on something remarkable we did in that episode. "
" So an episodic storytelling
is what you<
/a> need to
make the most of the transposition of
a video game
. "
Source Did you notice mistakes?
---
BioWare Reveals the Fate of the Planned Mass Effect Movie
Back before Mass Effect was even a complete trilogy, Hollywood was preparing to mount a film adaptation of the hit BioWare sci-fi series. After running into some screenwriting difficulties, the project never came to fruition. Mac Walters, the project director for Mass Effect: Legendary Edition, recently discussed the fate of the movie, citing an uncertainty on how to fit the games' sprawling narrative into the format of a commercial blockbuster.
'It felt like we were always fighting the IP,' Walters told Business Insider. 'What story are we going to tell in 90 to 120 minutes? Are we going to do it justice?'
Walters also cited a change in leadership at Legendary Pictures as a reason the film project fell to the wayside. The studio bought rights to a film adaptation of Mass Effect back in 2010, with Warner Bros. attached to serve as distributor.
'It never picked up again after that, not for lack of trying,' Walters said.
While a Mass Effect movie seems to be a lost cause, video game adaptations have experienced a resurgence in recent years through television. Netflix is developing new series based on Resident Evil and Assassin's Creed, alongside a second season of The Witcher, which is set to debut later this year. Meanwhile, HBO has been casting its series adaptation of The Last of Us and is moving forward with production.
Walters sees Hollywood's current investment in high-budget television as a more beneficial landscape for a potential Mass Effect adaptation.
Every IGN Mass Effect Review
'If you're going to tell a story that's as fleshed out as Mass Effect, TV is the way to do it,' Walters said. 'When we build out a Mass Effect game, we have a backbone, or an overall story that we want to tell, but each level or mission is like its own TV episode. It doesn't get written ahead of time. It gets written at the time that we get to it. So it gets added to the main story and sometimes the main story gets adjusted because we did something really cool in that episode. So long-form storytelling is a great place for game franchises.'
While nothing is confirmed, The Witcher star Henry Cavill recently posted a tease on Instagram that could potentially hint at a Mass Effect project.
J. Kim Murphy is a freelance entertainment writer.