Samurai Shodown: a trailer introduces Cham Cham, the new downloadable character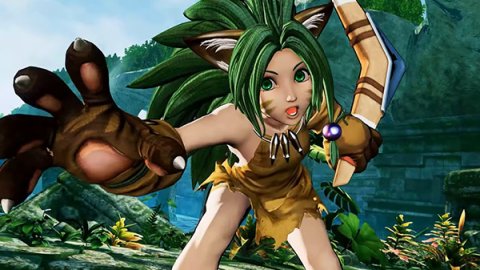 Samurai Shodown
SNK has released a new trailer of Samurai Shodown on the occasion of the round table between fighting game publishers at meetings, held in Japan in the past few hours, to show Cham Cham, a downloadable character that will be available starting from March 16, 2021 for all platforms.
The publisher also announced that one of the undisclosed characters in season 3 is from the Arc System Works Guilty Gear series. Unfortunately no details have been provided.
The economic model of fighting games at modern matches is now quite clear: some characters on the launch roster, with many more added over the next few years. Just think about what happened with Street Fighter V or Tekken 7 to realize it. After all, SNK and Arc System Works have also followed the same path with many of their games.
Samurai Shodown is available for
PS4
,
Xbox
One,
Nintendo
Switch, Stadia and PC (Epic Games Store exclusive). A native version for
Xbox Series X
and S will be launched on March 16.
On PS5 it
is playable in backward compatibility. The Cham trailer Cham is at the head of the news.
Source
---
Samurai Shodown Gets Guilty Gear Collaboration in Season 3 DLC
After Cham Cham's gameplay trailer, SNK reveals that a Guilty Gear character will be making their way to Samurai Shodown in Season 3. Neither SNK or Arc System Works have revealed who that said character will be but speculations towards Baiken and Johnny have been thrown around the fighting game community. SNK has been having a number of crossovers with other fighting games over the last couple of years that not many announcements from them surprise us these days but this is really something. Be sure to check back with us for further updates!