Microsoft Teams: new Bulletins and Milestones apps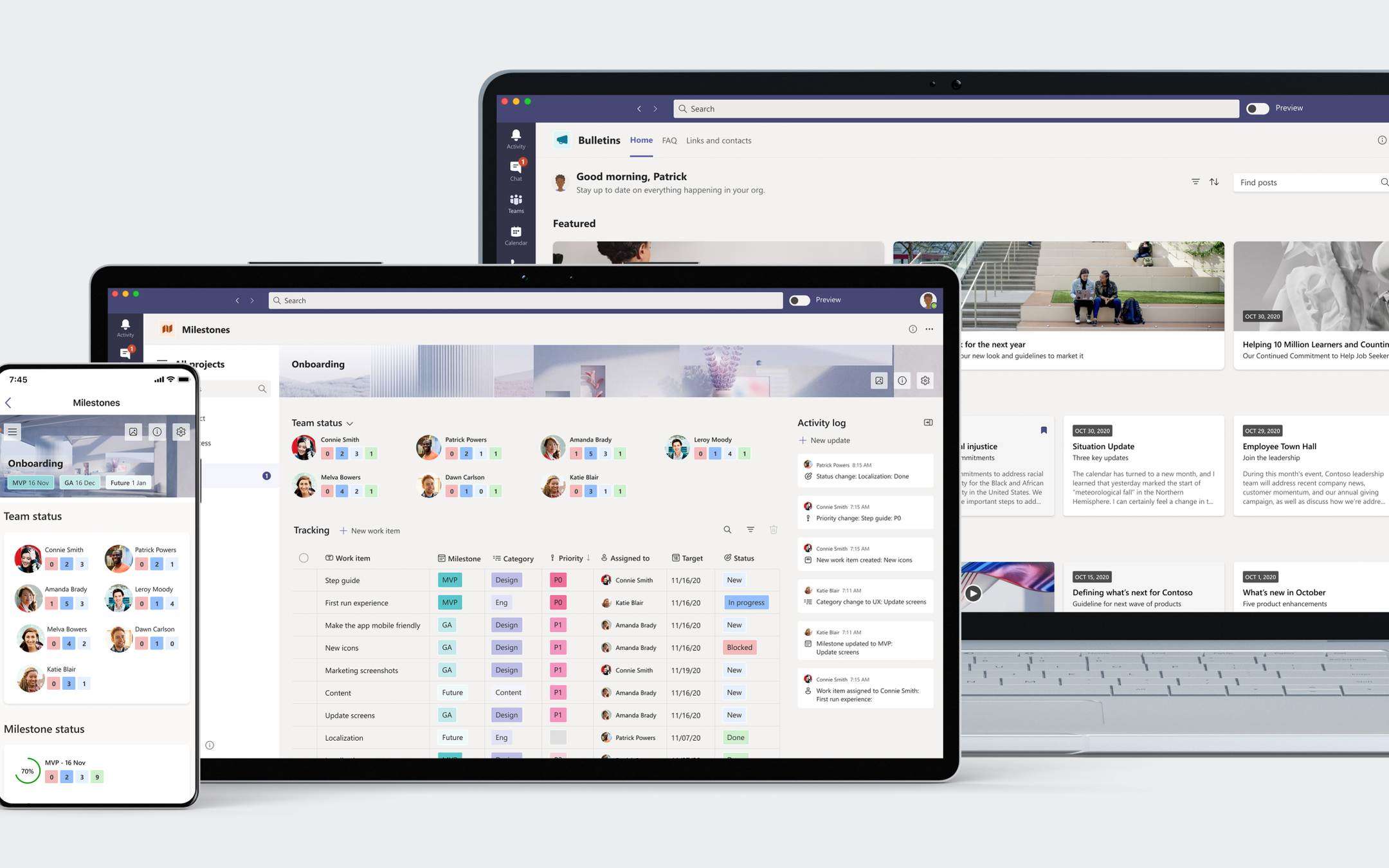 Microsoft
has announced two new apps for Teams based on the Dataverse for Teams platform that allows you to create and distribute apps to a group of people within the company. In particular, Bulletins and Milestones are based on Power Platform, so they can be customized to meet different needs.
Bulletins and Milestones: Productivity in Teams
The Bulletins app lets you inform your team of work through a centralized "newsletter". This is a rather useful novelty especially for companies that have adopted smart working. Articles are grouped into categories and contain images, videos and actionable buttons. You can also add some metrics, such as the number of views.
Team members can choose their favorite categories and create bookmarks for the most interesting articles. Bulletins is optimized for mobile devices, so you can receive information at any time. The company has access to the app's source code,
so it is
possible to make all the necessary changes.
The Milestones app allows you to follow the progress of a project, informing all team members. This improves collaboration between work groups, as status and updates are accessible in one central place. Through a dashboard it is possible to have a complete picture of the entire project.
Milestones can also be customized by the company according to its needs. For example, you can change the names of the fields, add new fields or send notifications to members of the work team. The new apps for Teams therefore allow you to improve communication and productivity.
Source: Microsoft