Kate Rayner, director of The Coalition, comes out as transgender: Phil Spencer congratulates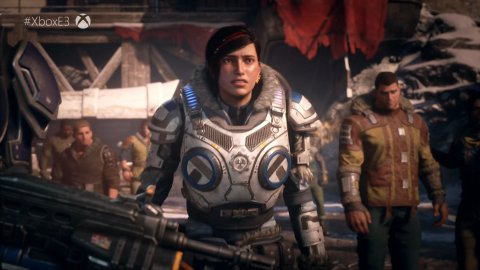 Kate rayner - Gears of war
Kate Rayner
is the studio technical director of The Coalition, the
Xbox
Games Studios team responsible for the Gears of War series, and in the past few hours she has decided to resort to Twitter to publicly announce her being transgender, or by making an official coming out via social media.
"I'm transgender, my gender identity is female", said Kate in her message to the world, explaining how even the creation of video games helped her to find her own identity: "When I started my career in video game development, over 20 years ago, it was already a passion I had as a child and creating virtual worlds where you can be anyone, and of any kind, has cemented my passion for technology, software development and creation of interactive games, "said Rayner, who also played a key role in the development of Gears 5 as head of technical direction.
" or received from
Microsoft
was fantastic, I am very excited
to be able to
further dedicate myself to the maximum and collaborate with these talented developers. " The message of appreciation from Xbox head Phil Spencer also came around the corner, saying he was "Proud of her, her strength and her courage in choosing to live authentically".
In the meantime, Rayner continues work at The Coalition, having recently concluded the Hivebusters expansion of Gears 5, perhaps towards a probable Gears 6 which has not yet been announced.
Looks good *and* runs great. So much hard work goes into making that happen and can only be accomplished when the art and tech teams see eye to eye! Im proud that #TheCoalitionStudio games are being recognized for this. #Gears5Hivebusters #XboxSeriesX https://t.co/uO1zXknYMe

— Aryan Hanbeck (@ahanbeck) December 17, 2020