Fortnite x Fall Guys: crossover coming soon, details discovered in advance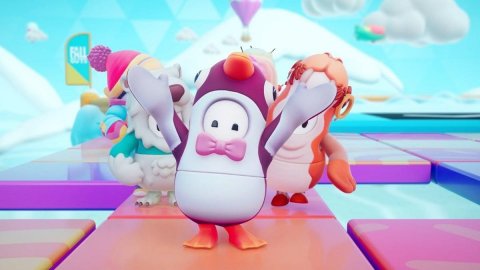 Fortnite and
Fall Guys Ultimate Knockout
owe their success to many factors, but one of the easiest to understand is their tendency to propose various crossovers with other games, starting first with the costumes, a "fundamental" element of both experiences. Now, it seems that the two big names are ready for a collaboration.
It seems that new lines of code have been found within Fall Guys Ultimate Knockout that refer to five costumes created on the basis of the most iconic figures of Fortnite. Let's talk about "Llama", "Cuddle Team Leader", "Peely", "Bunny Brawler" and "Ripley". It is currently unclear how far this collaboration might begin, but @FNLeaksAndInfo suggests it could take place around Easter, as "Bunny Brawler" is one of the cosmetics included in the crossover.
Obviously none of this is official, so for the moment we can not do anything but wait for new information. Normally, dataminers are not wrong and these lines of code are extremely explicit, since they say "Fortnite" inside, as you can see yourself in the tweet at the bottom.
Finally, this collaboration makes you think: possible that Fortnite also wants to introduce content dedicated to Fall Guys in its in-game store? We hope to receive
new information about
it soon.
We also remind you that the recent 3.03 update makes the graphics worse, not a mistake.
window.twttr = (function (d, s, id) {var js, fjs = d.getElementsByTagName (s) [0], t = window.twttr || {}; if (d.getElementById (id)) return t; js = d.createElement (s); js.id = id; js.src = "https://platform.twitter.com/widgets.js"; fjs.parentNode.insertBefore (js, fjs); t._e = []; t.ready = function (f) {t._e.push (f);}; return t;} (document, "script", "twitter-wjs")); twttr.ready (function (twttr) {twttr.widgets.createTweet ('1357741406073225218', document.getElementById ('tw_1357741406073225218'));});
Source