Ericsson, cognitive technology and performance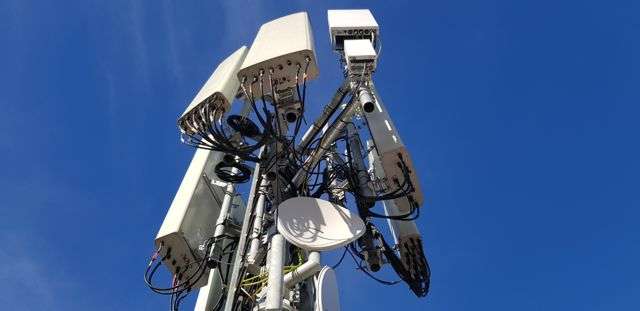 Ericsson
The progressive penetration of 5G in corporate strategies and networks on a global level imposes
very important
design challenges at the center of which an increasing optimization must necessarily be placed. The reduction of complexity is the basis of a management capable of improving performance, since this is where the possibility of grounding all the potential that 5G brings with it starts.
According to
Ericsson, knowing how to manage the quality of the Network means substantially increasing the average possible revenues (+ 31%) and reducing the possibility of losing customers (-27%): it is quality that makes the difference.
Ericsson cognitive technology
Ericsson's choice is to carry out a dedicated work on the Operations Engine Cognitive Software:
The Cognitive Software exploits deep learning algorithms to acquire a clear vision of the network performance and to get a picture of the user experience. Crucial to its implementation is the realization of multi-technology and multi-vendor telco-grade solutions, while combining systems knowledge to tackle real network problems.
Ericsson explains it has already carried out this type of work on 7.4 million cells in the eastern area, obtaining important benefits in terms of operational efficiency, time-to-market and proactive optimization of the network.
Ericsson's Cognitive Software is a blend of network design and optimization knowledge with state-of-the-art AI algorithms. Its flexible distribution model, enriched data sets and use of user experience modeling in the NDO address all the needs of operators migrating to 5G
Andy Hiks, Principal Analyst at GlobalData
Cell by cell, network by network, Ericsson is laying the foundation upon which partner operators will build the 5G galaxy around the world. New geopolitical balances give the group new room for maneuver, opening up new opportunities for the company to better express everything invested in research in these years of approaching the global explosion of fifth generation connections.
---
USITC to investigate Ericsson claims against Samsung for 4G, 5G gear
The U.S. International Trade Commission this week said it will investigate Ericsson allegations that Samsung infrastructure gear sold in the U.S., including 4G and 5G, infringes on some of the Swedish vendor's patents.
A notice of investigation, issued Tuesday, states that the USITC hasn't yet decided on the merits of the case, which will be assigned to an administrative law judge (ALJ) to hold an evidentiary hearing.
The USITC is an independent, quasi-judicial federal agency that handles intellectual property and trade disputes.
Like this story? Subscribe to FierceWireless!
The Wireless industry is an ever-changing world where big ideas come along daily. Our subscribers rely on FierceWireless as their must-read source for the latest news, analysis and data on this increasingly competitive marketplace. Sign up today to get wireless news and updates delivered to your inbox and read on the go.
The ALJ makes an initial decision if Samsung is in violation, followed by a Commission review for a final determination. 
Ericsson is requesting that USITC issue a limited exclusion order and a permanent cease and desist order to stop Samsung from selling or importing the products in question.
Samsung 4G and 5G infrastructure gear in question 
Notably, the gear cited in Ericsson's complaint spans a broad range of Samsung's 4G and 5G cellular infrastructure equipment, such as antennas and radios, base stations, and core network products.
Like Ericsson, in the U.S. Samsung supplies 5G network gear for AT&T as well as Verizon, having won a new 5G deal with the latter last year. It was also a 5G vendor for Sprint before the carrier merged with T-Mobile in April 2020.  
According to Ericsson's complaint (PDF), filed January 15, the alleged Samsung products include (but are not limited to) 4G/5G infrastructure such as Samsung Radios, Massive MIMO Radios, Access units including the Compact Macro Access, base stations CDU50 and CDU30, and virtualized RAN and core products, including Samsung's Cloud Native Core and Compact Core.
Ericsson accused Samsung of directly or indirectly infringing on four patents that cover technologies related to scheduling paging messages; integrating a radio access point into a wireline broadband network; systems and methods for managing handover failures; and MIMO antenna arrays.
RELATED: Ericsson files lawsuit against Samsung in patent license row
The Swedish vendor also said that if granted, there won't be significant disruption because multiple suppliers to the U.S. can provide similar equipment as the accused Samsung gear in question.
"Ericsson and Nokia both currently supply 4G and 5G cellular infrastructure products that could replace infringing Samsung products," the complaint states.
Ericsson also used Samsung's own complaint against the Swedish vendor as evidence it could fulfill U.S. demand, citing its Lewisville, Texas manufacturing facility.
"And if Samsung is correct that competing suppliers could meet U.S. market demand for base stations in a commercially reasonable time if Ericsson's base station were excluded from the United states (id)., then Ericsson, Nokia, and others can meet domestic market demand if Samsung's smaller volume of cellular infrastructure products are excluded from the United States," Ericsson stated in its complaint.
The requests would also have no disruption to already established networks, or long-term impact on consumers, according to Ericsson, which said any change in pricing of products "would be absorbed by network operators or dispersed over large number of consumers without any material impact."
Samsung, in a February 2 filing (PDF) disagreed with Ericsson's claims about meeting demand, impacts to consumers and competitors offering equipment that can directly compete, saying the Swedish vendor lacked evidence.
"Ericsson has provided no factual support for its assertions, and it is unclear at this time whether other suppliers have the ability or manufacturing capacity to fulfill domestic demand for the full scope of Samsung articles at issue, or whether they could do so within a commercially reasonable time," Samsung stated in the response.
Patent rows
This is the latest in patent-related action between Ericsson and Samsung.
In December, Ericsson filed a lawsuit in district court against Samsung alleging breach of contract involving intellectual property rights licensing.  Last month Ericsson filed a separate district lawsuit and a complaint with USITC claiming Samsung infringed on Ericsson patents related to smartphones, tablets, and smart TVs.
Less than a week later, Samsung submitted its own complaint to USITC accusing Ericsson of infringing on Samsung patents for wireless equipment.
There are also several actions in European courts between the two, according to filings, including the Netherlands, Belgium, and Germany, involving other patent issues.
Back in 2012 the pair were embroiled in yet another patent dispute. That was ultimately resolved two years later via a settlement that saw Samsung pay Ericsson $650 million, along with royalties.