Baldur's Gate 3: announced the event in which we will talk about the new maxi update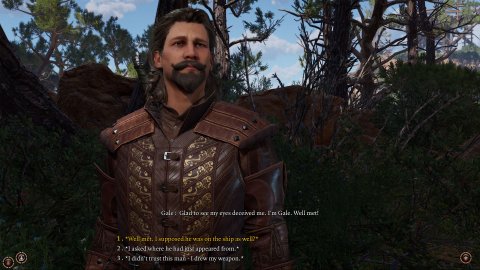 Baldur's Gate III: a moment of play Larian Studios has announced when the next live event of Baldur's Gate 3 will be held, in which the innovations introduced with the next maxi
update will
be revealed: on February 17 at 19:00. For the occasion, several prominent personalities will be present, including Larian developers and Dungeons and Dragons experts.
Among them the creative director Swen Vincke and the chief designer of the Dungeon & Dragons rules Joseph Crawford, who will add the videogame journalist Geoff Keighley, the story designer of D&D Chris Perkins and the senior writer of Baldur's Gate 3 Adam Smith, who fortunately writes only with his visible hand (this sad joke will fortunately understand it in few).
The event will be watchable on Larian Studios Twitch Channel, YouTube or Steam. If you want you can also open the official website of the game and wait for the countdown to expire, so as to be sure not to miss the announcements.
For the rest we remind you that Baldur's Gate 3 is
available in
Early Access for PC , on Steam and GOG, and for Stadia. Since launch, the game has been updated very regularly.