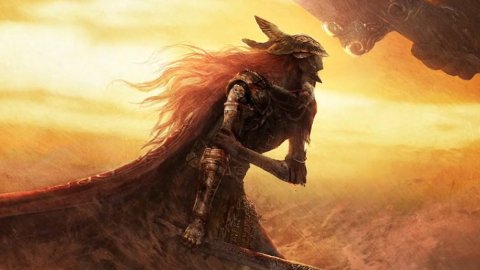 Elden Ring increased the profits of Kadokawa, the majority shareholder of FromSoftware, by more than 1100% during the second quarter of 2022, according to official reports.
We know that Elden Ring's sales last August were at 16.6 million copies,
but it is
clear that the game has continued to grind significant numbers since then, given the results for the Japanese company.
Specifically, the operating profits of Kadokawa they increased by 1,116.8% in the second quarter: an astounding result, which multiplies the figures recorded in the same period last year by more than ten times for a total of 51.79 million dollars.
As we said in opening, Kadokawa is the majority shareholder of FromSoftware with almost 70% of the shares, but there are also Tencent (16.25%) and
Sony
(14.09%) to benefit from Elden Ring's results, as well as of course the Bandai Namco publisher.
The latter expressed in more There are occasions the hope that the game can give life to a lasting franchise and able to give great satisfaction to both authors and users.
Have you read our Elden Ring review, yes?
Source Did you notice any errors?